TIME: 8:30 PM CST, Wednesday, May 11


LOCATION:

OKlahoma City Arena, Oklahoma City, OK
Memphis(2-2)had their opportunities. Any team thatplays three overtime games has moments they look back at and wonder. However the good thing is the Grizzlies don't have a lot of time to worry about what might have been. TheGrizzlies builta big early lead but allowed the Thunder tomake it close by halftime, fell behind by 10 late in regulation only to storm back to tie the game. Inthe first OT the Grizzlies fell behind again only to storm back late but this time it came with a cost. Inthe final seconds of the first OT both Mike Conley and O J Mayo fouled out of the game.Rookie GreivisVasquez did make a big three to force a second OT but the loss of the Grizzlies best two perimeter shooters was too much to overcome.
Oklahoma City(2-2) didn't celebrate too early this time.A brilliant move by Head Coach Scotty Brooks to go small in the second quarter turned the game around after a slow start by the Thunder and OKlahoma City used that shift in momentum to carve out a 10 point lead late in the game only to see the Grizzlies storm back once. However the Thunder didn't panic and came out firing taking early leads in all three OT's before pulling out the victory. The Thunder now have momentum and home court advantage heading home for Game 5 before their rabid fans who will likely be louder than usual after seeing the crowd support in Memphis.
Position Breakdown:

Point Guards:Mike ConleyvsRussell Westbrook
Mike Conley had been playing Russell Westbrook pretty straight up until Game 4. In that game Westbrook raised his game to another level and left Conley in the dust. Conley went 2-12 in the game and while credited with only two assists made many poor passes and possiblythe worst shot in franchise history when hehoisted a 27 ft 3 point shot with time remaining and the Grizzlies down one in OT. Russell Westbrook rebounded from a terrible4th quarter and OT in Game3 to score 40 points in Game 4 including 11 crucial points in OT.
Advantage: Oklahoma City

Shooting Guards:Tony AllenvsThabo Sefolosha
Thabo Sefolosha doesn't have a good matchup in this series but that isn't to say he isn't competing. He just doesn't have anyone on the Grizzlies he matches up well against. Tony Allen made big plays andunfortunate mistakes all night but couldn'tcome up with the big play when it was needed in crunch time. Tonyscored six of his 10 points in the first four minutes of the game but was prettyquiet the rest of theevening and his four turnovers came at crucial times. Still Allen's primary function is to prevent Durant from scoring in bunches and he has kept the league scoring champ under wraps as well as can be hoped for.
Advantage: Memphis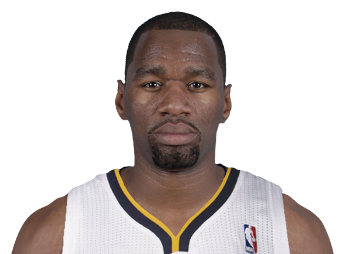 Small Forwards:Sam YoungvsKevin Durant
Scott Brooks and Kevin Durant finally found a way to get some easy points for the NBA's youngest ever scoring champ. Brooks moved Durant to PF in a small ball lineup which made it difficult for the Grizzlies to keep both big men in the game and keep Allen defending Durant. The result was a big comeback from 18 points down in the 2nd quarter and Durant's biggest scoring night of the series.Durant was also fresher at the end of the game as six of his points came in thedeciding 3rd OT. Sam Young was not effective offensively and couldn't be hidden defensively as the Thunder went with JamesHarden instead of Thabo Sepholosha for most of the night. Durant's OT performance solidified his position as the next great player inthe NBA and the Grizzlies will need to find a way to slow him downon Wednesday night.
Advantage: Oklahoma City

Power Forwards:Zach RandolphvsSerge Ibaka
Ibaka had a bad gamein Game 4 struggling with foul trouble most of the evening but made quite possibly the biggest play of the season in the 3rdOT when heblocked Marc Gasol's lefthanded hook shot. Ibaka only was on the court 17 minutes totalbuthas made an impact when on the court. If Ibaka can stay out of foul trouble his hieght and leaping abilitywill tip the scales in OKC's favor that much more. ZachRandolph has struggled with his shot since Kevin Durant declared him the best PF in the league. His 34 points in game 4 masked his 9-25shooting and 5 turnovers.Z-Bomust be more efficientfor the Grizzlies to be able to pull the upset. Logging 56 minutes on Monday nightalsomay have an effect as both Perkins and Ibaka played far fewer than him in Game 4.
Advantage: Memphis

Centers:Marc GasolvsKendrick Perkins
Marc Gasol dominated the foul prone Kendrick Perkins in Game 4scoring 26 points and grabbing 21 rebounds but it washislast shot that hurt the Grizzlies.After playing 57 minutes Gasoldidn't have the energy to get up high on his hook shot allowing Ibaka to block the shot and secure the Thunder's victory. The 57 minutes were a career high besting a 51 minute effort against Miami last season. The Grizzlies need Gasol to be a force as his shooting touch and fine passing allow the Grizzlies to use him in different ways on offense. Perkins has struggled with sore knees and that has made him susceptible to early foul trouble. However the Thunder may have found a way around thatby using smaller lineups to create mismatches. Perkins hasn'tbeen the defensive force the Thunder expectedwhen they tradedfor him and is a non-factor on offense.
Advantage: Memphis

Benches:MemphisvsOklahoma City
James Hardenwas huge playing 49 minutes and making a clutch 3 point shotin the second overtime tooffset a 3 point play by Greivis Vasquez. OKC's bench rebounded from a bad outing in Game 3 to score 44 points includingseven big points from seldom used center Nazr Mohammed. Memphis' bench answered with 41 points of their own led by O J Mayo's 18 points and Vasquez' 14. Darrell Arthur howeverseems to have lost the coach's confidence in this series. His 9 minutes played was particularly surprising given the Thunder's move toasmaller lineup. Hamed Haddadi again played first half minutes usually given to Arthur. Vasquez' reputation as a bigmoment player continues to grow and Mayo, although fouling out, played huge in the2nd half for the Grizzlies. The two benches are similar in their effectiveness but the Grizzlies defense is better off the bench.
Advantage: Memphis

Other Commentary:
Daily Thunder– a member of the ESPN TrueHoop Network
Beyond the Arc
Grizzed by VanJulio
Straight Out of Vancouver
David Loves the Grizzlies
Grizzlife