Who: Memphis Grizzlies vs New Orleans Hornets
When: 7:00 PM CST
Where: FedEx Forum, Memphis, TN
Records: Memphis (41-19), New Orleans (21-41)
Media: TNT, 92.9 FM, 680 AM
Forums: 3 Shades of Blue, Grizzlies Message Board
Memphis somehow has survived the trading of their leading scorer and injury to their new leader Zach Randolph to amass 11 wins in their last 12 games, the only set back being a close loss at Miami. Last night the new look Grizzlies easily defeated the Cleveland Cavaliers 103-92 in Cleveland to stretch their record to 19-0 when passing the century mark this season. The Grizzlies are 5th in the league in team assists since February 1st and the trade of Rudy Gay. In the 3 games since Zach Randolph was injured the Grizzlies are averaging 100.7 PPG. This season the Grizzlies have given up 100 points to an opponent only 8 times, the least in the league.
New Orleans has allowed 106.8 PPG over their last four games but has reached the century mark in six of their last 8 games. The Hornets have split the season series so far against the Grizzlies by hitting long-range shots and packing the paint against the Grizzlies power attack. The Hornets have struggled this season including a heart-breaking loss to the Lakers in their last game as the Hornets blew a 25 points lead to fall to the LA Lakers.
Expected Starting Lineups:
Mike Conley vs Greivis Vasquez
Greivis Vasquez is averaging 13.4 PPG and 9.3 APG over the last 10 games. He's been even hotter in March averaging 19 PPG and 9.7 APG in March but has struggled against the Grizzlies this season. His 4.5 PPG and 18.2 FG% against Memphis is the worst he's played against any team this season. Conley is not asked to be as prolific a producer in Memphis but has averaged 16.0 PPG and 7.3 APG along with 2.5 SPG in March. Conley is stepping up his game with the loss of Gay and Randolph and not suffering in the process.
Advantage: Memphis

Tony Allen vs Eric Gordon
Eric Gordon is starting to ramp up the scoring after missing most of the season due to injury. This season he is averaging 16.8 PPG, 18.0 PPG over the last 10 and 18.7 PPG in March. His efficiency isn't matching that performance however as his FG% has dropped from 39.5% to 37.8% to 36.4% over the same time frame. That isn't likely to improve against possibly the best perimeter defender in the league in Tony Allen. Allen has become an effective alternate scorer of late as well averaging 11.4 PPG over the last 10 games. 
Advantage: Memphis

Tayshaun Prince vs Al-Farouq Aminu
Aminu is starting to get comfortable with the pace of the NBA game. The 3rd year pro from Wake Forest is grabbing 12.7 RPG in March and playing good defense overall. What he hasn't been able to do is match that nice inside game with any semblence of a long range game. Aminu needs to improve on his 26.7 3pt%. Prince has fitted in well with the Grizzlies but his scoring is down and his accuracy off on his new team. Prince is averaging 7.5 PPG in his last 10 games while hitting only 35.7 % over that time. Prince hasn't forgotten his defense either but may struggle against the younger and more athletic Aminu.
Advantage: New Orleans

Ed Davis vs Anthony Davis
Ed Davis has struggled a bit moving into the starting role in Memphis but appears to be working out the butterflies. In three starts Davis is averaging over 50% from the field and over 8 rebounds a game while scoring in double figures in 2 of the three games. He's not the produced of Zach Randolph yet but the future is promising. Davis has struggled to say healthy this season but has performed when healthy. The #1 pick in the 2012 draft has averaged 15.0 PPG and 10.5 RPG in March despite battling a sore shoulder. Davis didn't play much in the loss to Los Angeles but the Hornets will need his presence in the paint against the Grizzlies. 
Advantage: New Orleans
Marc Gasol vs Robin Lopez
Robin is the lesser known of the Lopez twins but has stepped up his game this year. Averaging 11.4 PPG and 5.4 RPG, Lopez has shown himself capable of manning the starting role in NBA. Gasol has become a force again with the losses of Rudy Gay and Zach Randolph. In March Gasol is averaging 20.3 PPG, 8.5 RPG and 5.8 APG while hitting 65.4% of his FG attempts. Gasol has also been dominant on defense with 1.3 BPG over that stretch.  Gasol is on pace to become the 3rd player in NBA history to average a steal, 1.5 blocks and shoot 85% or higher from the free throw line. The other two players were Kobe Bryant and Dirk Nowitzki.
Advantage: Memphis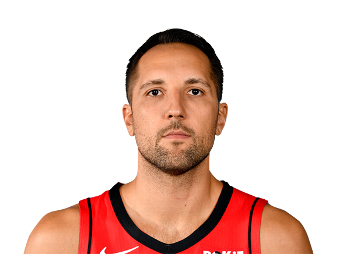 Benches:
Memphis' bench has been on a tear of late. In the last three games the bench has scored 49, 29 and 33 points in the last 3 games led by Jerryd Bayless. Bayless has been crucial for the team during that stretch. Jon Leuer, Quincy Pondexter, Tony Wroten and Austin Daye have all found their comfort zone as well making the Grizzlies bench a point of strength for the team. New Orleans has received a big help with Anderson's move back to back to the bench. Anderson is second on the team in scoring but the loss of Jason Smith and Austin Rivers has made the Hornets a very thin team off the bench. Former Grizz Hakim Warrick is playing himself into the rotation after being acquired at the trade deadline. 
Advantage: Memphis
Opposing Views:
Hornets247