Who: Memphis Grizzlies vs New Orleans Hornets
When: Friday March 22nd, 7:00 PM CST
Where: New Orleans Arena, New Orleans, LA
Records: Memphis (46-21), New Orleans (23-46)
Media: SportSouth, 92.9 FM, 680 AM
Forums: 3 Shades of Blue, Grizzlies Message Board
Memphis heads to New Orleans for its fourth and final meeting of the season against the Hornets coming off of a game that makes a sound case for best regular season victory in franchise history. I may be hyperbolizing to an extent, but personally I cannot call a game to memory that had me parading around my house in silent celebration (everyone else was asleep) quite like Wednesday night. The combination of Mike Conley's steady hand throughout the fourth, Jerryd Bayless's 7 points in 12 seconds, and Marc Gasol's big hook and clock expiring tip-in comprised the heroics that put the Oklahoma City Thunder to bed, but a similar tip of the hat could be extended to everyone that logged significant court-time in that one. This team is resilient, sports fans.
New Orleans squares off against the division rival Grizzlies in its current incarnation for the last time ever tonight, as the Hornets' record leaves no room for a potential playoff battle this season. The next time these teams meet, it will be next season with the New Orleans squad donning a combination of red, blue, and gold, under the alias of the Pelicans. As for this season, the Hornets have a chance to actually split the season set versus the Grizz, as they… and by they I mean Ryan Anderson… took one from our bears at the Forum back in January, otherwise known as the Rudy Gay era. They're certainly not the easy out that their record would suggest, evidenced by their victory over tomorrow night's opponent, the Boston Celtics, in their last one.
Expected Starting Lineups:
Mike Conley vs Greivis Vasquez:
*Matchup of the Night* – The Vasquez revenge game. Just prior to the start of last season, the Grizzlies sent Mr. Vasquez packing to New Orleans in exchange for Quincy Pondexter. While I don't want to turn this into a discussion of my opinion regarding who got the better end of that deal, I will simply say that Vasquez has far surpassed the expectations of his performance for the Hornets. He's a big matchup problem at the point guard spot, but that goes both ways. His height allows him to see over defenders, which has proven to be pretty useful as he's averaging 9.3 assists per game, but his lack of foot speed at the position contributes to a propensity to get burnt on defense, which is likely what punched his ticket out of town through Coach Hollins. In his small sample against the Grizz this season, he's been held to half of his season average in scoring (7.0 ppg) shooting only 24% from the field. Conley seems to know his tendencies all too well. Speaking of Mr. Conley, he's been straight ballin' this week, as he orchestrated a phenomenal fourth quarter against Oklahoma City, and has gone off for over 20 in the past two games.
Advantage: Memphis
Tony Allen vs Eric Gordon:
Gordon has not quite made that much of a splash in his return, but after missing essentially most of the past two seasons, the "prize yield" of the Chris Paul trade is back in action again for the Hornets. Similar to Golden State big man Andrew Bogut earlier in the year, Gordon has been sitting out of back-to-backs while working his knee back into the rigors of the NBA season. He is still a promising young NBA talent, but has not been able to get too much going against the godfather of grind the last two times these teams matched up, scoring 8 and 11 points in respective contests.
Advantage: Memphis
Tayshaun Prince vs Al-Farouq Aminu:
Aminu has come on as a defensive weapon of sorts for the Hornets, and is an excellent source of blocks and steals in fantasy basketball mind you, but there is more to playing good defense than the golden duo of countable stats. Similar in gangly stature to our own Prince, the descendent of Nigerian kings could stand to learn a thing or two from Tayshaun, as he tends to drift in and out on the defensive end more than you would like from a guy with his athletic gifts.
Advantage: Memphis
Zach Randolph vs Anthony Davis:
When healthy, Davis has been having himself a very good rookie campaign. He boasts a gaudy PER of 21.28, and has quietly lived up to the billing of his draft status. His versatility and ability to handle the ball incredibly well for a player his size has served him well thus far. Speaking of things that have served him well, his length is the lead factor working in his favor with tonight's matchup against Zbo. I fully expect Randolph to bully him in the paint, but the length will be sure to be disruptive to some extent.
Advantage: New Orleans
Marc Gasol vs Robin Lopez:
Marc has just been spectacular this month. He is playing more confident and assertive than ever down the stretch, and the results have been very favorable for the Grizzlies. Basketball wise, there's really nothing missing from his arsenal as a big man. Oh yeah, and his buzzer beating tip-in Wednesday night is partially responsible for the sore throats and hoarse voices of many who were in attendance at the FedEx Forum. He seems to really enjoy playing against the Lopez twins, so I expect another good one from him tonight.
Advantage: Memphis 
Benches: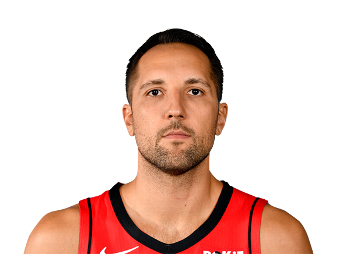 So I just deemed Gasol "partially responsible" for the sore throats of Grizzly fans, and did so because he really only fortified the damage done by the Jerryd Bayless three pointer that ripped cord to send the game to overtime in the first place. Bayless has been spending more and more time off the ball for the Grizzlies, which has turned out very well for himself and the team alike, as he can focus more on doing what he does best: score the ball. Outside of Bayless, the Grizzlies bench is struggling mightily though, as Quincy Pondexter hasn't been able to buy a bucket lately, Ed Davis has been a foul machine, and due to still trying to shake the effects of a nasty fall against Orlando, the most time Darrell Arthur has seen on the floor was when the bench stormed the court to celebrate with Gasol. The Hornets bench possesses Grizzly killer and floor stretching extraordinaire, Ryan Anderson.
Advantage: New Orleans
Opponent Views:
Hornets 24/7