On Tuesday morning, before a boisterous crowd, the Memphis Grizzlies announced the signing of Mike Miller. You can read the team's official press release here.
For a franchise that has absorbed some rough press this off-season, the return of Mike Miller is a coup on and off the court. Miller obviously fills a major need in Memphis – three point shooting – but also is a beloved by Memphis fans. In some ways, the press conference felt like the group hug that #GrizzNation needed after the decision not to retain Lionel Hollins rubbed some the wrong way.
We here at 3SOB thought the best way to offer the full spectrum of analysis is to break out "old reliable", the 5-on-5 panel. As it turns out, six of us had thoughts to share, so we present instead our 5-on-5 (and 1). It would have (should have) been a FULL SCALE 3SOB PANEL-OCOLYPSE, but alas Katee Forbis could not take a break from watching a movie so you'll have to wait for that magical experience.
Without further ado, here is our take on Miller's return to Memphis: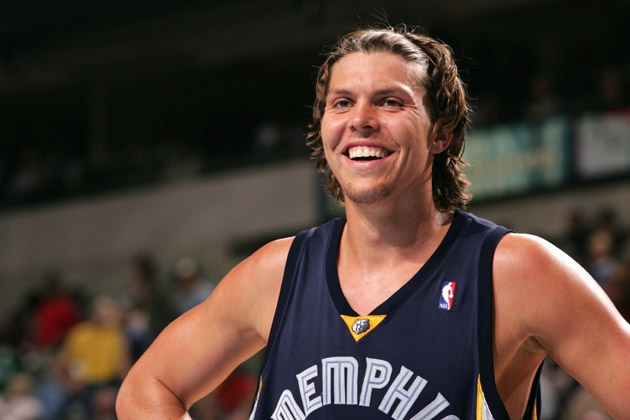 1. What are your initial impressions of the Grizzlies bringing Mike Miller back to Memphis?
2. What do you expect from Miller in 2013-2014? 
3. As of today, who are the first two players off the bench for Coach Joerger in 2013-2014?
4. Assuming everyone is healthy, who has a bigger impact for the Grizzlies in 2013-2014: Mike Miller, Jerryd Bayless, Quincy Pondexter?
5. How do you grade the front office's off-season performance so far?  
There you have it. We would love to hear your take on these questions. You may have noticed that our names are all hyperlinks to our Twitter accounts. Send us an @ reply with your thoughts. For those of you that aren't on Twitter, drop a comment and share your thoughts!
Grind on, Memphis.