Who: Memphis Grizzlies vs Indiana Pacers
When: Monday, January 21st, 12:00 PM CST
Where: FedEx Forum, Memphis, TN
Records: Memphis (26-13), Indiana (25-16)
Media: ESPN, SportSouth, 92.9 FM, 680 AM
Discuss At: 3 Shades of Blue, Grizzlies Message Board
Memphis hosts the red hot Indiana Pacers this year in its annual Martin Luther King Day matinee. Most recently, the Grizzlies took it to overtime against the also-stingy Chicago Bulls on Saturday night, and managed to scrape, claw, and rise the victor. The game wasn't pretty, and the Grizz were certainly aided by Nate Robinson's chuck-fest at the end, but that is just how they like it. "Grit and Grind," baby! Hopefully you, the fans, dig it as well, because today's game figures to bring more of that to national television today, under the ESPN spotlight. Zach Randolph made his return from his one game absence with a sore back against the Bulls, and was his typical Zach Randolph self. Just another day's work as he hauled in 19 rebounds to go along with his 13 points. In the half-court grinder that today's matchup is a near certainty to be, the Grizzlies will need some more dominant production out of the front-court in order to come out on top.
Indiana is a team that I endearingly referred to as the "Grizzlies East" when I wrote about them for the Assessing the Enemy series. I copied and pasted the line that I used to start the Indiana intro in the last pre-game, not because I'm lazy, but because another month has passed, and the numbers are making me look less visionary and more just merely stating the fact. The Pacers are rolling lately, having gone 15-5 in their last 20, which is good for best in the East in said span (thanks to Stuart Scott's plug for the game for providing that bit of info). They're the only team in the league to best the Grizzlies in points allowed and defensive efficiency. Thus we conclude that this game seriously has a chance not to break the sesquicentennial mark (that's 150 combined points for those who are counting). Also, trivia fact: this is the second times these teams will meet this season, the first of which was also an afternoon contest, on New Year's Eve. That last contest resulted in an 88-83 win for the Pacers behind a fantastic Paul George showing.
Expected Starting Lineups:
Mike Conley vs George Hill:
The battle between these two Indiana natives didn't get to happen in the last matchup as Hill was a late minute scratch due to a groin injury. This time out, both players should be at full strength. Conley and Hill affect the stat sheet in very similar form, but Conley's on his home court and is coming off a great all-around performance against the Bulls in which he amassed 3 blocks and 3 steals. Hill is a better scorer, but I'm not holding my breath for much of that this afternoon for either side.
Advantage: Memphis

Tony Allen vs Lance Stephenson:
Lance Stephenson is playing with a foot injury, while Tony Allen has been playing some of the best all-around basketball I have seen out of him in recent memory. Stephenson has only logged double digits in three out of his last ten games, so I don't see drawing Tony Allen as his matchup assisting him in that regard.
Advantage: Memphis
Rudy Gay vs Paul George:
*Matchup of the Day* – I will be very disappointed in the Eastern Conference coaches if Paul George is not named an all-star later in the week, as he is having an absolute breakthrough of a season. His shooting percentage is a little low at only .009 above Rudy's, but he's excelling as a volume scorer, beyond the arc shooter, while attacking the boards and passing lanes with a filthy vengeance. He has thieved his way to 5 or more steals in three out of his last five contests.
Advantage: Indiana
Zach Randolph vs David West:
Here's the battle of the veteran rock of each team. We've got two steady as anything power forwards who have been around the block and can take care of business on the paint. David West has an elite mid-range jumper, while Zbo prefers to do the dirty work jab steppin' and tipping in putbacks. Zach had the edge in the last one, with a 21 and 15 game, while West found himself in foul trouble on the night.
Advantage: Memphis
Marc Gasol vs Roy Hibbert:
Roy Hibbert is a ridiculously tall and long big man, but can bang a bit, where Marc Gasol thrives more on his physicality, but is long enough to impact the game with that alone. Both have a tendency to be far more deferential than their size should indicate. Their strengths and weaknesses seem to align in such a way that we should be in for a treat of a matchup at the center position whether or not the box score reflects it. I don't do this often, but:
Advantage: Push
Benches: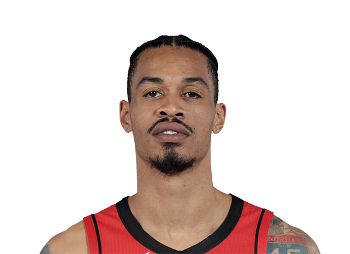 Darrell and Mo have been a nice two headed monster off the bench, but the weakness of depth at the 1, 2, and 3 spots has posed a grand detriment to what the Grizzlies are trying to accomplish this season. Which speaks volumes to how good the team is at the top. Anyways, the Pacers bench is pretty well versed at every position. Reserve point guard, D.J. Augustin has logged some valuable minutes as a starter in this league, as has power forward, Tyler Hansbrough. In addition, Ian Mahinmi and Gerald Green have acclimated themselves very well to this Pacers team as offseason acquisitions, offering nearly 40 minutes per game between them, and bolstering the depth in the post and on the wings, respectively.
Advantage: Indiana
Opponent Views:
8 Points, 9 Seconds