Who: Memphis Grizzlies vs Dallas Mavericks
When: Saturday, January 12th, 8:00 PM CST
Where: American Airlines Center, Dallas, TX
Records: Memphis (24-10), Dallas (14-23)
Media: SportSouth, 92.9 FM, 680 AM
Discuss at: 3 Shades of Blue, Grizzlies Message Board
Memphis makes an overnight trip to Dallas after stopping at the Forum for a hot minute for a complete slugfest against the San Antonio Spurs. After taking care of business for three straight on the road, the Grizzlies put on an unbelievable show last night in an overtime thriller, bringing their winning streak to four games, and providing their first victory against their division rival since the playoff series of 2011. In a nutshell, the game could be characterized as a grit and grind effort, but no such words could do it complete justice. I'm surprised there's still a roof on the FedEx Forum after that one. Check out the post game review by HPTMatt for more on the game, fresh with audio from the heroes, themselves. Just incredible. Tonight, the Grizz make their way to Dallas to meet up with their old friend O.J. Mayo and the Mavericks. It's far from ideal to be playing a game the day after the NBA equivalent of a 12 round bout with the heavyweight Spurs, especially having to travel a number of miles in doing so, but that's the nature of the beast. As a fan, I'd love to let the triumph of last night resonate for a while, so I can't imagine how tough it will be for the guys to pour their all into this one. That being said, to paraphrase my favorite Lionel Hollins quote, losers tell the story of what stood in their way, and winners tell the story of what they overcame.
Dallas, in its current form, is a far cry from the contenting team that won an NBA Championship, just two short seasons ago. They're in the midst of reclaiming their identity as they are adjusting to the return of their franchise player, Dirk Nowitzki, who missed the first two months of the season with a knee injury. While the stretch without Dirk was useful for the team in the sense that they were able to get a good feel of what they had at hand in the supporting cast of newcomers, the guys got a bit too comfortable in their surroundings without him on the court, and the unit is having a heck of a time finding its stride with him back in the mix. They won their last game, an overtime duel against the Sacramento Kings, which was only their second win in their last twelve contests. The Mavs have not won at home since December 18th.
Expected Starting Lineups:
Mike Conley vs Darren Collison:
Mike Conley has had somewhat of an up and down start to the year, but his "up and down" is not quite as up and down as Darren Collison's. Collison started the season looking like an offseason steal, cooled off considerably, was supplanted in the starting lineup by Dominique Jones and Derek Fisher, then reclaimed the gig when Fisher walked away from it. Collison has proven that he can get hot and take charge, but can also disappear completely. Last time against the Grizzlies, he left the game after 10 minutes of scoreless play with an illness. Conley, on the other hand, got out and had 11 assists en route to passing Jason Williams as the team's all time leader in assists. Collison has been playing pretty well since taking back the starting role, and Conley has clearly not been himself of late with some tired legs shooting the ball, so the second half of a back to back might not be too kind to him, especially after the exhausting task that he had of chasing Tony Parker all over the court last night.
Advantage: Dallas

Tony Allen vs O.J. Mayo:
In what figures to clearly be the most compelling matchup yet again for Grizzlies fans, TA and OJ are set to square off. This time, the bout will take place in OJ's new house. In the last go-round, their first of the season, Tony "shut the water off" on Mr. Mayo, holding him to a 3-11 shooting night that was coupled with 5 turnovers. While I don't expect OJ to be as hindered this time in front of his home crowd, I would be somewhat surprised if the Grindfather does not at least keep him in check. He knows OJ's game and tendencies far too well. One thing that does worry me though is the amount of energy he expended last night. He was the difference maker for sure on his birthday night, and you have got to wonder how one can possibly get back up and do it all again two nights in a row.
Advantage: Memphis
Rudy Gay vs Shawn Marion:
Shawn Marion is the type of player that everybody thought and hoped Rudy could be when he came into the league. The Matrix set the tone earlier in his career for the "stretch" type fours in the league. While he is no longer the fantasy basketball hero athletic freak, throwing down high flying dunks on a nightly basis, he maintains his status as a lock down defender of multiple positions. Taking that into account, I would generally dislike this matchup for Rudy, but I cannot ignore the fact that Flight 22 poured in 26 points the last time that they faced off.
Advantage: Memphis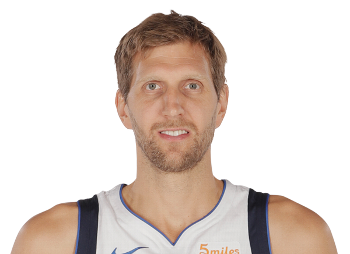 Zach Randolph vs Dirk Nowitzki:
*Matchup of the night* – For the second night in a row, Mr. Randolph is matched up against a future hall of fame power forward. Unlike Tim Duncan, who boasts a prototypical back to the basket post game to the nth degree, Dirk Nowitzki has one of the more unique, unorthodox approaches in the game. He's a big, long guy, who arguably revolutionized the paradigm for the 4 spot in this league. His ability to rise up over any defender in any given situation from literally any place on the court cannot be overstated. His length, perimeter oriented tendencies, and high release point on his jumper always make him a tough draw for Zbo, especially having battled with Duncan yesterday and the night of travel. I hate being repetitive, but I can't ignore this factor. I wouldn't be surprised to see a lot of Darrell Arthur chasing Dirk around, tonight.
Advantage: Dallas
Marc Gasol vs Chris Kaman:
Here we've got two prototypical, one-time all-star big men. Marc Gasol and Chris Kaman are two skilled, wide-based big men with solid finesse-centric offensive games. Since getting that all-star nod, Kaman has never really been the same player. After an early season renaissance as a new addition to the Maverick, his production has fallen off a cliff lately and his minutes have followed in suit.
Advantage: Memphis
Benches:


The Grizzlies have gotten tremendous production out of their bench in recent games, and it's had a wonderful effect on the bottom line. After a big game against San Antonio, they will likely have to dig deep into the bench to provide some necessary rest for the tired legs of the starters while continuing to pick up the slack for the lack of Quincy Pondexter. Also, as I said earlier, I would expect to see a fair share of Darrell chasing Dirk around. Speaking of Darrell, the man was absolutely phenomenal last night, down the stretch. I think it's safe to say that he's found his groove after about a year and a quarter of inactivity. On Dallas's side of things, for starters they have Vince Carter as their sixth man, who is a bigger threat than the guys that we have to offer, outside of the random Wayne Ellington three point clinics. Besides Carter, the Mavs are likely to strut out the always-energetic Jae Crowder, the veteran Elton Brand, and the newly acquired journeyman, scoring guard, Mike James, out of their reserves.
Advantage: Dallas
Opposing Views:
The Two Man Game