Who: Memphis Grizzlies at Boston Celtics
When: 6:00 PM CST
Where: TD Garden, Boston, MA
Records: Memphis (19-9, Boston (14-16)
Media: SportSouth, 92.9 FM, 680 AM
Forums: 3 Shades of Blue, Grizzlies Message Board
Memphis finds itself in a rather uncomfortable position. The team is sitting in 4th place in the difficult Western Conference but was 7-7 over the month of December including losing a 12 point at Indianapolis on Monday afternoon. Memphis needs to rediscover the offense that carried the team to a 12-2 start in October and November but they will have to do so without their best perimeter shooter. Quincy Pondexter is out at least 2 weeks with an MCL sprain. The schedule isn't friendly either with 7 games in the next 10 days.
Boston has a losing record this late in the season for the first time since acquiring Kevin Garnett in a trade back in the summer of 2007. The Celtics have lost their last three games as well. Boston has struggled on both ends of the court this season ranking 17th in scoring and scoring defense and dead last in rebounding. The defense is especially shocking since Boston was 2nd last season. The Celtics still have a veteran team. Led by All-Pros Rajon Rondo, Kevin Garnett and Paul Pierce, the Celtics have added Jason Terry and Jason Collins to the starting lineup this season.
Expected Starting Lineups: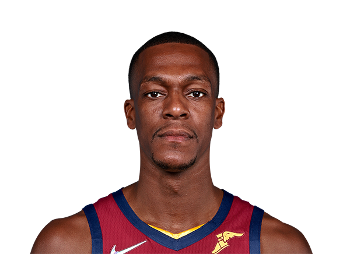 Mike Conley vs Rajon Rondo
Rondo finally takes over leadership of the Celtics after deferring somewhat to the Big Three since entering the league. The Celtics are now fully Rondo's team yet Rondo hasn't exactly risen to the occasion. Rondo is averaging 13.1 PPG mostly due to poorer than usual shooting but still managing to pass the ball averaging 11.6 APG. He's hitting only 30% from the arc and 64% from the line. Conley was the best guard in the league shooting the ball in November. In December he lost his shot. Conley hit 34% of his FG attempts in the month and only 32% of his 3's in the month. Conley is playing strong defense averaging 2.4 SPG.
Advantage: Boston

Tony Allen vs Jason Terry
Terry isn't a young man anymore. The 35-year-old sharp shooter has lost a step on his drives and has seen his average drop over 4 points from his career average (11.5 PPG). Terry is still dangerous from the arc and the FT line but he doesn't get as many opportunities as he used to. Allen has been terrorizing opposing SGs this season. Only James Harden has been successful and that was the night after a season high in minutes for Allen. Tony is an emotional player so one would expect a big defensive show against his former team.
Advantage: Memphis
Rudy Gay vs Paul Pierce
A battle of two excellent SFs. Pierce, like Garnett and Terry is slowing down with age. The 35 year is still capable of moments of brilliance but isn't the full court threat he used to be. Still, averaging 19.9 PPG, 3.8 APG and 5.4 RPG is nothing to sneeze at. Gay has been struggling with family issues and shooting. What effect the former has on the latter is undetermined but Gay is shooting a career low percentage and his average has dropped to 18.0 PPG. Gay still is a threat on defense but the team needs Rudy to make shots as was seen against Denver.
Advantage: Boston

Zach Randolph vs Kevin Garnett
KG is not the player he used to be. Of Boston's trio of veterans, Garnett's game has lost the most shine from his glory days. At 36 his best days are behind him. Garnett is averaging only 7.0 RPG and he scoring under 15 points a night. Not terrible numbers but not what you expect from one of the 50 best players in NBA history. Zach Randolph has seen his numbers declining lately as well but is a double-double threat on every night. Randolph excels on junk baskets around the hoop and teams are adjusting to keep him off the glass.
Advantage: Memphis

Marc Gasol vs Jason Collins
Seeing people like Jason Collins in an NBA starting lineup makes me wish I was a foot taller. Collins has been a non-factor for years but still manages to get a job somewhere. He is totally out-classed most nights coming off the bench but as a starter he's the worst in the league. Marc Gasol has not been playing up to his early season success, especially rebounding the ball, but he is an excellent passer who would probably get more assists if he was more aggressive shooting the ball. Defenders lay off Gasol waiting on the pass. Gasol defensively has been the anchor to one of the best defenses in the league.
Advantage: Memphis
Benches:


Memphis' bench suffered a big blow with the injury to Pondexter. The only true SF off the bench, Pondexter's absence leaves a big hole. Wayne Ellington has found his shot of late when he gets his feet set but those opportunities are closing as defenses adapt. Darrell Arthur and Mo Speights continue to handle the frontline bench minutes with Arthur covering for Gay at times. Jerryd Bayless has been improving as a leader on offense and his shot seems to be coming back as well. Boston's bench is odd mix. Jeff Green is getting his game back after missing last season with a heart issue. Avery Bradley is expected back from his knee injury. Brandon Bass and Courtney Lee play and contribute at times as well. Jared Sullinger is developing well as a rookie.
Advantage: Boston:
Opposing Views:
Celtics Hub