Who: Memphis Grizzlies vs New Orleans Hornets
When: 5:00 PM CST, January 26, 2013
Where: FedEx Forum, Memphis, TN
Records: Memphis (28-14), New Orleans (14-29)
Media: SportSouth, 92.9 FM, 680 AM
Forums: 3 Shades of Blue, Grizzlies Message Board
Memphis has exploded on the offensive end of the glass since the trade that sent three bench players to Cleveland for Jon Leuer. Not that Jon Leuer has had anything to do with it yet. Who has made a difference has been little used Tony Wroten. Wroten has scored 20 points in the two games since the trade but more importantly has brought life to a bench that had shown little in the previous month and a half. Most of the team is finding shots easier to come by now and are making a higher percentage as a result. The team appears to be ready to make another run for home court advantage in the playoffs.
New Orleans has struggled this season. That is not to say they haven't been competitive. Coach Monte Williams has the Hornets giving supreme effort almost every night. The Hornets are playing much better however now that Eric Gordon and Anthony Davis are back from their respective injuries. In 2013 the Hornets have a 7-6 record overall with wins over San Antonio, Houston, Philly and Boston to drop a few names. The problem is everything has to go right on both ends of the court for the Hornets to win and on most nights something doesn't go exactly right.
Expected Starting Lineups:
Mike Conley vs Greivis Vasquez
Mike Conley has returned to early season Mike in the last 10 games. His shooting percentages are up across the board since that horrible stretch in December. It seems as Conley goes so go the Grizzlies. In Grizzlies wins Conley is averaging 47% from the floor. In losses he is shooting on 34%. His assists and steals go down in losses as well. Vasquez has seen his offensive production go up in January as well posting an impressive double-double average with 15.3 PPG and 10 APG in January. However his lack of foot speed will likely hinder him in this game.
Advantage: Memphis

Tony Allen vs Eric Gordon
Eric Gordon was an elite NBA scorer before injuries derailed most of the last two years (coinciding with a trade to New Orleans no less). Gordon is 5-7 from the arc in the last two games and has averaged 17 PPG in January so he hasn't lost much from that time off. Tony Allen is thriving on offense in January scoring nearly 10 PPG but that isn't why Tony starts. Tony shuts down the oppositions best offensive thread and that means Eric Gordon today. If Allen can prevent Gordon from hitting too many shots it should be a big advantage for the Grizzlies.
Advantage: Memphis
Rudy Gay vs Al Farouq Aminu
Rudy Gay is struggling on offense especially since the trade. His scoring and FG% are way down in January but he was on fire the last time he played Aminu. Sometimes the best thing for a player struggling on offense is a defender he feels he can score easily against. That is not to say Aminu should be taken lightly. While not a big scorer Aminu rebounds well and has quick hands resulting in 2.1 steals a night in January. The 22 year old SF is developing into a nice player and Gay needs to be on his game to win the matchup. Being at home should help.
Advantage: Memphis
Zach Randolph vs Anthony Davis
The #1 pick in last summer's draft has struggled with ankle problems most of the season but the "Unibrow" has been effective when on the court. The question is does the league know how to slow him down now? In four of his last 5 games Davis has barely reached double figures in scoring and his rebounding in January is below 7 per game. Not a great number for a PF. Z-Bo was named to the All-Star game for his play early in the season but has been struggling of late. In his last 10 games Z-Bo is scoring just 13.2 PPG on 41% shooting and is rebounding under 10 boards a night. The rookie will have his hands full either way.
Advantage: Memphis

Marc Gasol vs Robin Lopez
Marc Gasol looked upset about not making the All-Star game this season against Robin's twin brother Brook on Friday night. No one confuses Robin for Brook on the court however. Robin is a poor offensive player with weak rebounding skills but a motor that doesn't stop. He will bring effort if not skill so much. Gasol is extremely talented and always plays hard on defense but he can't afford to take it easy on the offensive side of the court. If Gasol attacks Lopez he should be able to get to the line and weaken the Hornets front court.
Advantage: Memphis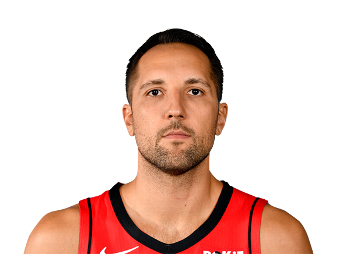 Benches:
The Hornets bench has benefitted greatly from the return of Davis and Gordon to the starting lineup. Mad Bombers Ryan Anderson and Roger Mason anchor the bench with bruising Jason Smith and former Grizz Hakim Warrick manning the inside jobs. They are tough and gritty. Memphis' bench has exploded since seeing two big contributors shipped out. Tony Wroten and Jerryd Bayless are clicking in the combo guard backcourt while Darrell Arthur has really solidified his position on the front line. Chris Johnson is working on a 10 day contract to back up Rudy Gay and will likely be offered a second one as well with Quincy Pondexter out injured.
Advantage: Memphis