Who: Memphis Grizzlies vs Los Angeles Lakers
When: Wednesday, January 23, 2013 7:00 PM CST
Where: FedEx Forum
Records: Memphis (26-14) Los Angeles (17-24)
Media: SportSouth, 92.9 FM, 680 AM
Forums: 3 Shades of Blue, Grizzlies Message Board
Memphis has yet to rediscover the offensive magic that led the Grizzlies to a 12-2 start of the season. Since that start the team has sputtered to a 14-12 mark. The New Year has seen little change in this average performance as the team has had a 4 game winning streak followed by a 3 game losing streak culminating in a rather average 7-5 record for the month. In the team's defense this will be their first back to back home-stand in the month. The Grizzlies have played 12 games in 23 days in 12 different cities in January but that only masks the frustration of a 2-3 record in their five home games so far this month. The Grizzlies actually get to sleep in their beds for a few nights in a row now. The team taking the court Wednesday night will be different however as Wayne Ellington, Josh Selby and Marreese Speights were traded to Cleveland Tuesday for Jon Leuer.
Los Angeles is struggling even worse than the Grizzlies. Despite making the biggest off-season acquisitions in Dwight Howard and Steve Nash, joining Pau Gasol, Metta World Peace and Kobe Bryant, the Lakers have been unable to find any sense of team cohesiveness this year. The Lakers have now lost 9 of their last 11 games including 6 straight road losses. The franchise record is 7 consecutive losses. The Lakers are 5th in the league in scoring so offense isn't the problem. Despite having two 7 footers in the starting lineup the Lakers are 26th in the league in defense. The Lakers are in serious jeopardy of completely missing the playoffs this season.
Expected Starting Lineups:
Mike Conley vs Steve Nash
Mike Conley has not regained the shooting touch he had in November but is improved over December's woes. It didn't take much to make that improvement. Conley seems to be running the offense well despite the poor shooting but the team will need him to improve his 3 point percentage with Ellington no longer coming off the bench. Nash still is a deadly shooter but his defensive problems only accentuate the team's troubles.
Advantage: Memphis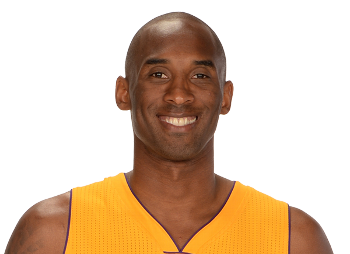 Tony Allen vs Kobe Bryant
Lionel Hollins said Tony Allen will need to play more SF while Pondexter is out but that isn't likely to be the case in this game. Allen, one of the best perimeter defenders in the league, will likely find his number dialed up against Kobe whenever the Lakers star is on the court. Bryant has been playing as well as he ever has individually but that dominance hasn't parlayed in wins. In Laker losses Bryant is averaging 5 more points a game in fact. He also averages two fewer assists and shoots worse from the field when the Lakers lose. Allen will need to force Kobe to shoot bad shots not pass on shots all together.
Advantage: Los Angeles
Rudy Gay vs Metta World Peace
Peace, the former Ron Artest, is starting to show his age. Not by maturing as a player but simply by failing to be the force he used to be. Peace is still a defensive stalwart averaging 2.4 SPG and 1.0 BPg in January. Rudy's season has been up and down. His scoring is down to levels not seen since his rookie season mostly because he is not hitting shots like he used to. The emotional drain of his grand-mothers illness and subsequent death hasn't helped. Gay will need to play extended minutes again with the bench so thin. If Gay can hit some shots he should be able to harass Peace enough to win the matchup.
Advantage: Memphis
Zach Randolph vs Earl Clark
For some reason, Pau Gasol is not starting at PF for the Lakers. Perhaps it is because Clark has posted three double-doubles in the last seven games. Clark is finally looking like the player that looked to be a solid NBA player coming out of Syracuse 4 years ago. In January Clark has averaged 10 PPG and nearly 9 RPG as well. Randolph has struggled lately, possibly due to rumors of him being traded. Whatever the reason Z-Bo is not the double-double threat he was in November and December. in January Z-Bo is averaging only 13.9 PPG and 9.2 RPG. Still Z-Bo knows how to score and should be able to exploit his matchup against Clark.
Advantage: Memphis

Marc Gasol vs Dwight Howard
Gasol has always been a tough matchup for Howard. There aren't many players who you can say that. It will take the Gasol of last season or early this season. Lately that player has been strangely absent from the Grizzlies. Gasol has seen his shooting percentage drop to 43.6% in January and his rebounding drop to 7.3 a game. That won't get it done against Howard who is prone to foul trouble when challenged. Howard is much more effective with help defensive blocks than straight up. The key is to keep Howard out of the paint where he is almost automatic.
Advantage: Lakers

Benches:
Who's left on the Grizzlies bench? With Speights, Ellington and Selby out of the lineup, you simply don't have many bodies left which means more minutes for players left on the bench. Tony Wroten will get his chance to show what he can do and Arthur, Bayless and maybe even Haddadi will need to step up when called. Unlike Wroten, Pau Gasol needs to step up on the Lakers bench but he isn't happy about it. Gasol has backed up Howard and is putting up decent numbers. However there is not much more for the Lakers to rely on from the bench. Jodie Meeks is a full court shooter. Antawn Jamison is another old warrior who is at the end of his career. Outside of that these aren't many options.
Advantage: Lakers
Opposing Views:
Forum Blue & Gold