"I have a dream that one day this nation will rise up and live out the true meaning of its creed: "We hold these truths to be self-evident, that all men are created equal.
…………….
With this faith, we will be able to hew out of the mountain of despair a stone of hope. With this faith, we will be able to transform the jangling discords of our nation into a beautiful symphony of brotherhood. With this faith, we will be able to work together, to pray together, to struggle together, to go to jail together, to stand up for freedom together, knowing that we will be free one day.
And this will be the day — this will be the day when all of God's children will be able to sing with new meaning.
And when this happens, when we allow freedom ring, when we let it ring from every village and every hamlet, from every state and every city, we will be able to speed up that day when all of God's children, black men and white men, Jews and Gentiles, Protestants and Catholics, will be able to join hands and sing in the words of the old Negro spiritual:
Free at last! Free at last!
Thank God Almighty, we are free at last!"

Today, we celebrate the life and legacy of Dr. Martin Luther King, Jr. We honor his dedication to achieving equality in civil and human rights across this great nation.  The Memphis Grizzlies do this specifically by bestowing the National Civil Rights Sports Legacy Awards.
This is the eighth year for the Grizzlies to hand out these awards, which are "meant to pay tribute to athletes who have made significant contributions to civil and human rights and who have laid the foundation for future leaders through their careers in sports in the spirit of Dr. Martin Luther King, Jr" according to the criteria listed on Grizzlies.com.
I think this is an excellent way to honor a great man who changed our nation and the world into a better place, a more balanced field for everyone. So, what does the "spirit of Dr. King" entail exactly?
I have a feeling that I could ask 20 people that question and receive several different answers. After all, his words have varying meanings for each of us as we mold them to fit our own lives and experiences. For a young black man who grew up in poverty, they could indicate that there is a way out of his situation, a path to a better life because equality means a fair chance to anyone willing to try. For a lesbian, they might mean acceptance in a world that denies her the ability to marry someone of her choosing. For an immigrant from Latin America, they may show a life that resembles the fabled American Dream. Equality for all, that was the message that Dr. King impressed upon everyone who would listen.
I've studied the speeches and writings of Dr. King pretty extensively. I believe in his words and the spirit behind them. That's one the reasons that I hesitate to even broach the subject that I'm about to address. However, I feel that it should at least be brought up for discussion.
What you see here are the individuals who have been honored and will be honored today as recipients of the National Civil Rights Sports Legacy Awards.
First question: Do you notice a commonality?
Second question: Do you think that is an issue?
I recognize that this day and the man that it celebrates is intrinsically linked to the Civil Rights movement of the 60's and 70's — specifically with that of black Americans seeking racial equality. I also know that this is an award being presented by an NBA team — part of an organization that is made up of black men by a large majority. So, I understand if there is an inclination to select persons that represent that particular demographic. In this case, the group is made up exclusively of African or African-American males. Again, this isn't to stir up strife, but to bring about a discussion.
I would not dream of discrediting any of the men pictured above or questioning how deserving they might be. That is not what this is about. It is simply my opinion that we could use this to more fully embrace the teachings of Dr. King:
"The struggle for freedom forms one long front crossing oceans and mountains. The brotherhood of man is not confined within a narrow, limited circle of select people. It is felt everywhere in the world, it is an international sentiment of surpassing strength and because this is true when men of good will finally unite they will be invincible."
"The determination of Negro Americans to win freedom from all forms of oppression springs from the same deep longing that motivates oppressed peoples all over the world."
I raised this question with a few dear friends of mine, and this is what one of them had to say: "In the spirit of his work, this award should be given to an athlete regardless of race or gender who has tried to further civil or human rights."
I agree with this line of thinking, so I came up with some people who represent other ethnicities, nationalities, and genders that the Grizzlies might consider choosing to present these awards to in the future.
Yao Ming
The former #1 overall pick in the 2002 draft has always been active with numerous charities, going back to the beginning of his playing days. He has also hosted telethons, held charity basketball games, overseen auctions, and raised funds for everything from underprivileged children to disaster relief.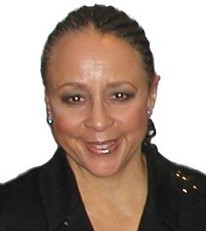 Sheila Crump Johnson
Once married to former Bobcats' owner and BET founder, Robert Johnson, she is the team president, managing partner, and governor of the WNBA's Washington Mystics, as well as a part-owner of the Washington Wizards and Washington Capitals. Johnson is a Global Ambassador for CARE, a humanitarian organization fighting global poverty. Because the awards are meant to go to athletes, it bears mentioning that she was also the first African-American cheerleader at the University of Illinois.
Rebecca Lobo
This Women's Basketball Hall of Famer has been involved in a number of charities with her mother, including those supporting breast cancer research (which her mother battled) and also founded the RuthAnn and Rebecca Lobo Scholarship, which offers a scholarship to the UConn School of Allied Health for Hispanic students.
John Amaechi
A few of you might remember this former journeyman center who played for the Cavs, Magic, Jazz, and Rockets and also overseas. He has worked extensively with Amnesty International as their Olympic Ambassador — a role that was created specifically for him at his request. He is also very involved in working with disabled athletes and the Special Olympics. What he is probably best known for is being the first former NBA player to publicly come out as a gay athlete. (This is a subject we have mentioned in this blog previously.)
Jackie Joyner-Kersee
One of the greatest American track athletes of all time, she was also regaled for her charity work with the poverty-stricken neighborhoods of East St. Louis and the children who grew up there. The Jackie Joyner-Kersee Foundation raised over $12 million to build a recreational and educational center on 37 acres that included fields for football, softball, and baseball, as well as a 1200-seat gymnasium, basketball courts, a science lab, and a dance studio.
These were just a few individuals that I came up with after a quick search that both fit the criteria of the awards and would also help inject some further diversity into the list of recipients.
Diversity and equality. That is the lasting legacy of Dr. Martin Luther King, Jr. It is my hope that we can celebrate this more fully in the coming years in all ways — and not just in an area as relatively insignificant as an awards ceremony. But in my opinion, that first step still needs to be taken. And that step should including expanding the award winners to other races and genders.