Who: Memphis Grizzlies vs Dallas Mavericks
When: Wednesday, February 27th, 7:00 PM CST
Where: FedEx Forum, Memphis, TN
Records: Memphis (37-18), Dallas (25-31)
Media: SportSouth, 92.9 FM, 680 AM
Discuss at: 3 Shades of Blue, Grizzlies Message Board
Memphis makes a pit stop back at the Forum, sandwiched between two big road games on the National stage. Generally it would be far too easy for a team to overlook this intermediary matchup, but the defense of a seven game winning streak coupled with this game's being against a division rival should be enough to keep the Grizzlies focused tonight. And if it's not, the return of the one and only O.J. Mayo should do the trick. Sunday against the Nets, the Grizz executed the prototypical "grit and grinder" to the T, as they left fans with no nail left to bite in a 76-72 victory. I was at Barclays for the game, and the joint heroics of Tayshaun Prince and Tony Allen on both sides of the ball simply sucked the life out of what was a raucous building for the entirety of the 4th.
Dallas runs into town less than 24 hours removed from their showdown in Dallas against the Milwaukee Bucks. This team really got the better of the Grizzlies in the last matchup, who were playing on the second half of a back-to-back fresh off a very hard fought overtime battle against the Spurs. This time around, the Mavs are the ones forced to dig deep after a night of game and travel. Dirk Nowitzki is feeling much more like his typical offensively dominant self again, as he has been on a tear of late, having gone off for 30 and 13 against LA, and 21 and 20 last night.
Expected Starting Lineups:
Mike Conley vs Darren Collison:
Darren Collison has been struggling with his shot out of the all-star break. Prior to last night, he had played 3 games since the break, over which he had been shooting 31% from the field. What he has done in the span, however, is create turnovers, as he has generated multiple steals in each. Which serves nicely as a segue to Mike Conley. The Grizzlies' floor general has officially surpassed the recently departed Rudy Gay for the honor as franchise steals leader, where he now stands at 642. Mike has been much more himself than what we saw from him in December and it is absolutely no coincidence that the Grizzlies winning correlates with him playing well.
Advantage: Memphis

Tony Allen vs O.J. Mayo:
*Matchup of the Night* – Here we go again! For as long as these two guys are relevant, by nature I'm going to be focusing an inordinate amount of my attention on this matchup. As a sucker for the narrative element of basketball, few individual matchups compel me to a greater degree than this one. Grizzlies fans, I'm not going to bore you with the details, because you know what to expect out of both of them. The homer in me is going to side with the good guys.
Advantage: Memphis
Tayshaun Prince vs Shawn Marion:
Tayshaun was one of the game-savers for the Grizzlies in Brooklyn with some timely distance shooting and a big steal. His box score effectiveness has been somewhat of a mixed bag since coming over from Detroit, but his steadying presence has not wavered one bit. That being said, Shawn Marion is one of those veterans that has just been excellent in figuring out ways to stick around and impact the game. He's gone off for 20+ four times in 2013, clears the glass at an 8.1 per game rate, and is prone to block scores of shots on any given night.
Advantage: Dallas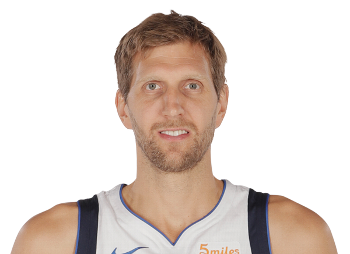 Zach Randolph vs Dirk Nowitzki:
If it wasn't for the historical element between TA and OJ, this would clearly have to be the matchup to watch out for. As I mentioned earlier in the post, Dirty Dirk (and I mean that in the most endearing way possible), is back to his "dirty" self on the court. To clarify, I'm not calling Dirk a dirty player, but rather speaking to how filthy good his ability to rise and shoot basically over anybody from any which angle really is. Zbo has been a victim of increased pressure and double teams since the exile of Rudy Gay, but his rebounding has not missed a beat. He's currently 0.2 per game behind Dwight Howard for the league lead, and creeping up ever so slightly.
Advantage: Dallas
Marc Gasol vs Bernard James:
Bernard James is the de-facto starter in Dallas, but his minutes don't exactly fall in line with what his job description would suggest. He can block shots and do so pretty effectively, as evidenced by his 7 in only 15 minutes of play against New Orleans last week. However, as is the case with many rookie big men, he is very much foul prone. If the Mavs allow him to put Gasol on the line, they are likely to pay for it, as Marc is currently shooting a league-best 87.2% from the stripe, among big men.
Advantage: Memphis
Benches:


The Grizzlies' bench is certainly deeper than it was prior to the Rudy Gay trade, and Lionel Hollins has had his work cut out for him in terms of tinkering with the rotation. The waxing and waining performance of the newcomers and familiar faces alike has made it difficult for Hollins to carve out a defined rotation, so they've been a total wild card going into just about every game. Darrell Arthur, Austin Daye, and Ed Davis, all long and athletic, could see a chance at creeping out on the perimeter to guard Nowitzki. The Mavericks' bench instantly exudes reliability with the mention of Vince Carter's name, who at 36 is no longer the high-flyer from his Air Canada days, but can still score the ball with the best of 'em. His PER of 17.8 puts him as the 65th player overall in the league, statistically. Add heady veteran Elton Brand to the mix, and I've got no choice but to give them the edge here.
Advantage: Dallas
Opposing Views:
The Two Man Game