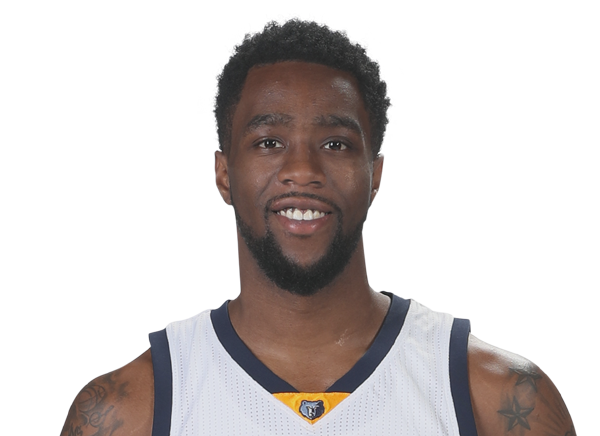 Tony Wroten's D-League journey has not been as successful so far as people hoped. His roller coaster campaign has seen him go from highs to lows pretty quickly.
The first two games saw Wroten score 21 points each on 13-29 shooting and 2-5 from the arc. He dished out 9 assists, had 3 steals, a block and 6 rebounds. He played over 26 minutes in both games with only 3 turnovers.
The last two games have seen Wroten's minutes decline along with his production. Wroten is 2-14 in the last two games and 1-4 from the arc. He has only 3 rebounds, 5 assists and 1 steal while turning the ball over 5 times. He played 15 and 17 minutes respectively over the last two games.
So, through four games Wroten is averaging 12.2 PPG on 34.9% FG shooting and 33.3% 3 pt. shooting. He is averaging 2.2 RPG, 3.5 APG and 1.0 SPG. Not too atypical for a 19-year-old rookie.
Then..there is the free-throw shooting. The good news is that in four games Wroten has gotten to the line 30 times. That is an average of 7.5 FT's a game. The bad news is that Wroten is averaging 53.3% from the free throw line. So, Wroten is averaging nearly as many free throw attempts a game as Carmelo Anthony (7.8 FT a game) and more than Russell Westbrook, Chris Bosh, and Paul Pierce. However, his percentage made ranks only ahead of DeAndre Jordan and Dwight Howard in the NBA.
Wroten is a point guard, not a 7-foot center.
Reno Bighorn Head Coach Paul Mokeski explained Wroten's struggles saying, "Wroten is a 19-year-old PG. He has to work on many things like making the easy pass, hitting his free throws and his shooting overall. Wroten has been a driver in the lane so far. Now he has to learn to hit the outside shot. He is working hard before during and after practice on his shooting."
When you break down Wroten's numbers, you find that how he goes, so go the Bighorns. In games Reno has won, Wroten is averaging 13 PPG on 43% shooting, 83% from the line and 75% from the arc. In losses, Wroten is averaging 11.5 PPG on 27.3% FG shooting, 45.8% from the line and a big goose egg from the arc in losses.
His efficiency rating is a 6.75 where 15.0 is considered average.
Wroten is struggling with a lot. He's dealt with a personal matter that took him away from the Grizzlies for a few weeks, was sent to the D-League and is trying to develop the all-around game that will help him contribute to the Grizzlies in the future. No one should be too surprised with his performance so far. However, we need to keep an eye on signs of development as well. With the hard work that Coach Mokeski describes, it shouldn't be long before fans start to see some results.
Post sponsored by Intermodal Cartage Company