Who: Memphis Grizzlies vs Milwaukee Bucks
When: 8:30 PM CST
Where: FedEx Forum
Records: Memphis (16-6), Milwaukee (13-10)
Media: SportSouth, 92.9 FM, 680 AM
Forums: 3 Shades of Blue, Grizzlies Message Board
Memphis faces another tough test when Milwaukee comes to town but a different one than they faced in their last game. The Grizzlies fought a defensive battle with Chicago escaping with a hard-fought 80-71 victory. The win was the 2nd in a row after the Grizzlies dropped 3 straight and 4 of 6 games. With San Antonio's loss last night the Grizzlies are now two games ahead of the Spurs in the loss column although still half a game behind in the standings. Zach Randolph, Rudy Gay and Marc Gasol went 10-30 shooting against Chicago but the Grizzlies won the rebounding battle 50-39 against the 7th best rebounding team in the conference.
Milwaukee is hot right now going 6-2 in their last 8 games. A guard focused team, Milwaukee is still not a high-flying offense. The backcourt of Monta Ellis and Brandon Jennings are not efficient shooters hitting 40.1 and 38.9% of their field goal attempts respectively. Milwaukee is not strong along the front line. Larry Sanders is developing into a defensive presence with his length and leaping ability but has a lot still to learn. Marquis Daniels is more of a SG than a SF and Luc Richard Mbah a Moute is undersized at PF. Mbah a Moute is an efficient rebounder who teams must put a body on. Preventing the Bucks guards from getting off early is imperative in defeating the Bucks who play a surprisingly effective defense considering their limitations.
Expected Starting Lineups:
Mike Conley vs Brandon Jennings
Mike Conley rediscovered his shooting touch against Chicago. His 6-12 shooting helped the Grizzlies stay ahead on a night there frontline was struggling. Conley added 4 rebounds and 4 assists to pull within 8 assists of the all-time Grizzlies record for a career. Jennings is a streaky shooter who can single-handedly take over a game for better or worse. When he is on he is capable of putting up huge numbers but when he isn't he can shoot a team out of a game. Lately his shot has been off going 29-76 in his last four games.
Advantage: Memphis

Tony Allen vs Monta Ellis
Ellis was a great scorer at Golden State but has struggled to find his place in Milwaukee. Despite leading the Bucks in scoring Ellis isn't the explosive player that was traded for Andrew Bogut. Ellis has never been a tremendous defender although that shouldn't be a problem in this matchup. Allen is not a great scorer. Allen's not even a good scorer but when he scores it usually is a big basket. Probably because they usually come after a turnover. Allen averages 1.8 steals per game in only 24.5 MPG making his one of the best thieves in the league per minutes played. However, Allen's lack of offensive skill allows teams to basically play 5 on 4 which makes it more difficult for the Grizz to operate down low.
Advantage: Milwaukee
Rudy Gay vs Marquis Daniels
Don't be surprised if Daniels doesn't play long if he starts at all. Daniels (6-6) has been starting lately but will struggle defensively against Rudy Gay and his size. Ersan Ilyasova has much better size but struggles with his foot speed. Rudy Gay has not been shooting well of late shooting 40.9 from the field in December but is capable of going off at any time. Rudy has been contributing in other ways lately averaging 6.5 RPG, 2.6 APG, 1.0 BPG and 1.5 SPG in the month. Once he rediscovers his shooting touch Rudy should find himself back in the All-Star game discussion.
Advantage: Memphis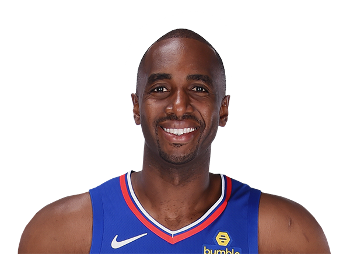 Zach Randolph vs Luc Richard Mbah a Moute
Mbah a Moute struggles in the PF spot, especially against bigger PFs. At 6-8 and only 230 pounds, he lacks height and weight to battle down low but he has a huge heart that allows him to hit 50.9% of his FG attempts while grabbing 5.5 RPG in only half a game. Randolph struggled shooting against the Bulls but came big down the stretch getting offensive rebounds and baskets when they were needed. Randolph struggles against bigger, more athletic PFs. Mbah a Moute is neither.
Advantage: Memphis

Marc Gasol vs Larry Sanders
A battle of bulk and skill against length and talent. No one will likely say Marc Gasol has talent like a Dwight Howard or Larry Sanders but there aren't many C's who are as skilled in the trade as Gasol. What he lacks in speed and agility he makes up for with intelligence. Sanders is a freak physically. At 6-11, 235 pounds Sanders doesn't look big enough to battle with more traditionally sized centers but Sanders has long arms, a quick leap and excellent timing making him a terrific shot blocker and rebounder. Sanders is still raw which limits his minutes, usually because of foul trouble but when he is on the court he makes his presence known. Gasol is smart enough to likely get Sanders in foul trouble.
Advantage: Gasol
Benches:


Ersan Ilyasova is slowly returning from a leg injury but he has the size to frustrate Rudy Gay if not the foot speed. Mike Dunleavy is smart and deadly from the perimeter. Beno Udrih is an intelligent if slow-footed PG. Samuel Dalembert and Epke Uduh have decent size inside but the sum of the parts isn't as great as the individual pieces. Memphis' bench started the season strong, slumped for a while but has woken up lately to make major contributions. Quincy Pondexter, Marreese Speights and Darrel Arthur have alternated big games but the key is Jerryd Bayless. When he's playing well the second team is strong and he has been playing well of late.
Advantage: Memphis
Opposing Views:
Bucksketball
Post sponsored by Boyle Investment Company