Who: Memphis Grizzlies vs Denver Nuggets
When: Friday, December 14th, 9:30 PM CST
Where: Pepsi Center, Denver, CO
Records: Memphis (14-5), Denver (11-12)
Media: ESPN, 92.9 FM, 680 AM
Forums: 3 Shades of Blue, Grizzlies Message Board
Memphis has come back down to earth a bit after the torrid start that they put together.  Tonight, on national television, the Grizz are set to face the very team that officially began to cool them off.  The current two-game skid has made it a bit more tangible, but the Grizzlies fall from league-topping grace has been a long time coming.  I would go as far back as the Bobcats game to put a finger on where the Grizzlies began to lose their thunder.  From then on they started to look human, but were able to pull out the close games.  Lately they haven't been able to close out those either.  The offense has been sickeningly stagnant, and for the most part everyone has either been playing timid, pump-fakin' and hesitatin' the shot clock away, or has been reckless with the ball.  All of this being said, fear not friends.  Don't let anybody fool you, the Grizzlies are still a very good team.  These kinds of things happen.  The team is young and there are bound to be some growing pains.  The good news is that this is definitely a game for our guys to get up for.  It's how you respond to stretches like these that shows what type of character you've got.  It's up to Lionel to rally 'em together.
Denver hosts the Grizzlies tonight, in the follow-up game to the one in which they cut Memphis' early season win streak.  In the last go-round at the forum, the Nuggets managed a 97-92 victory mounted by the 26 point scoring performance of Danilo Gallinari, Kenneth Faried's ability to negate Zbo on the boards, and strong contributions from their bench.  Since that game, the Nuggets have been pretty much average, throughout an up and down 12 game stretch.  They have since spoiled Kevin Love's return with a W, beaten the Warriors, dropped a heart-breaker to the Warriors due to a waved off Iguodala buzzer beater, lost to former face of the franchise, Carmelo's new team, and most recently, lost a close one to the Wolves.  I attribute the volatility of their results thus far to their reliance on heavy contributions from differing parties depending on the way they match up with the opposition.  With time, I would expect that George Karl will get this group settled down.
Expected Starting Lineups:
Mike Conley vs Ty Lawson:
Lawson had a career year last year, and has followed it up pretty well this season.  His scoring is down a bit, but he has his assists up, and is getting after the ball on defense, with his steals up to 2 a game.  The Nuggets' long term prospects largely come down to his ability to step up as a leader.  Conley is a similar type of player and is a bit further along in his development at this point.  Thus far he has a PER of 18.11 to Lawson's 15.22.  Lately Conley hasn't been on track, but I expect him to snap out of it shortly, and hopefully in time for this game.
Advantage: Memphis

Tony Allen vs Andre Iguodala:
Iguodala is not the "go to scorer" type of player, but he has all the talent in the world, and relishes the opportunity to defend the elite.  He does all the little things, and affects all sorts of columns of the stat sheet.  Iggy is even adding the 3 point shot to his repetoire (slowly but surely).  His acquisition by Denver will pay off greater as time passes and he becomes more acclimated to his surroundings.  Despite not being a huge scorer, Iggy can go off on any given night, so the showdown between #9's will come down to Tony's ability to keep him quiet.
Advantage: Denver
Rudy Gay vs Danilo Gallinari:
Last time, Gallo used his matchup against the Grizz to pull himself out of his slump, scoring 26 points, shooting 10-11 from the charity stripe.  Rudy's biggest advantage is his size at the 3 spot, providing him the advantage of playing above his opponent defensively, and shooting over them offensively.  Gallo is a long, versatile 6'10, which pulls Rudy out of his comfort zone in terms of how he likes to play, contributing to Gay's 4 fouls in their last contest.  While I think Rudy is the better player overall, Gallinari is a tough draw for him.
Advantage: Denver
Zach Randolph vs Kenneth Faried:
Last time out, my favorite matchup was the one between these two guys, and I expect no different this go-around.  A battle on the boards between two workhorses of different approaches.  Zach attacks with brute force, Faried runs the floor like a gazelle and weaves his way to the ball at will, and both utilize excellent positioning.  The two played each other nearly dead even last time, with Faried going 13 and 13 (points and boards), and Zach posting 12 and 13.  I must admit that Faried is one of my favorite non-Grizzlies in the league to watch, and this should be another fun one.  With Zach's excellent footwork and relatively elite offensive skillset I'll give him the nod in this one, but stay tuned to these guys, folks.
Advantage: Memphis
Marc Gasol vs Kosta Koufos:
This should read, "Marc Gasol vs Kosta Koufos and the platoon," as Denver is sure to toss a bunch of different looks at Marc, the way that they do.  Javale Mcgee, Timofey Mozgov, and Koufos are all 7'+ big men, who bring different things to the table.  If you could fuse their skillsets together, they'd be one heck of a player.  That being said, you cannot do that, and Marc is a better basketball player than all of them.
Advantage: Memphis 
Benches: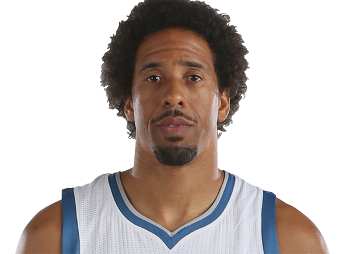 I hate this matchup for us, because the Nuggets, with their depth, have the tools in the box to match up with anybody.  The Grizz are no exception.  Off the bench, the Nugs have Andre Miller and Javale Mcgee, specifically, who are exactly the type of players that our guys struggle against.  Miller is a wily, heady, veteran p0int guard, who seems to have been a perennial lock for 8-9 assists per game against the Grizz no matter what.  Javale is the prime type of big that gives our big men fits.  He's long, athletic, and effective on the boards.  He's the type of guy that no matter how well you position yourself against him, is a threat to grab any ball that comes off the rim, and any shot that leaves your hand.  I would expect Coach Karl to play him a lot, tonight, against our less-mobile frontcourt.  Darrell Arthur would seem to be our only salvation in that sense, but is at a considerable size disadvantage against McGee.
Advantage: Denver
Opponent Views:
Roundball Mining Company