Who: Memphis Grizzlies at Utah Jazz
When: Saturday, December 15, 8:00 PM CST
Where: EnergySolutions Arena, Salt Lake City, UT
Records: Memphis (14-6), Utah (13-11)
Media: SportSouth, 92.9 FM, 680 AM
Forums: 3 Shades of Blue, Grizzlies Message Board
Memphis lost a close game in Denver last night — a game that was within their grasp in the closing minutes. Rudy Gay, Marreese Speights, and Wayne Ellington shot the ball well, but the rest of the team still seemed mysteriously off when it came to putting the biscuit in the basket, highlighted by the 7-22 combined effort by Zach Randolph and Marc Gasol to go with their 14 total rebounds. For the second straight meeting, Denver simply outworked Memphis with edges in fastbreak points (27-7), points in the paint (50-32), and free throw attempts (26-10). The Grizzlies settled for jumpers far too often, almost refusing to work the ball into the low post and play the inside-out style that had brought them so much success earlier in the year. Having lost three in a row, one would hope that they will rediscover their winning ways tonight against a team they have already beaten once this year.
Utah also played on the road last night, falling to the suddenly resurgent Phoenix Suns. This snapped their 4-game winning streak that included victories over the Magic, Lakers, and Spurs. After falling behind by 12 in the first quarter, Utah was never able to get back into the game. They had 5 players score in double-digits, but were led by Al Jefferson's 14 points as they were on the wrong side of nearly every statistic other than total rebounds. The Jazz are another team that relies a lot on their talented frontcourt, so this game could turn into a heavyweight slugfest in the painted area, although the bench plays will be important to watch, as always.
Expected Starting Lineups:
Mike Conley vs Mo Williams
This shouldn't be a surprise to anyone, but Mike Conley plays better in Grizzlies wins than their losses. Specifically, he shoots a higher percentage, gets to the free-throw stripe more, and even rebounds more in victories. Needless to say, all of those stats have been down over the last few weeks. Mo Williams has had something of a reputation of being a chucker in his career, usually averaging around 5 three-point attempts per game. However, in Utah, he seems to have reigned that in — and the Jazz are benefiting from his better shot selection. He has focused more on playmaking, which has him near career highs in assists per game. This matchup should be a matter of Conley's quickness and speed vs. the wily veteran tricks of Williams.
Advantage: Utah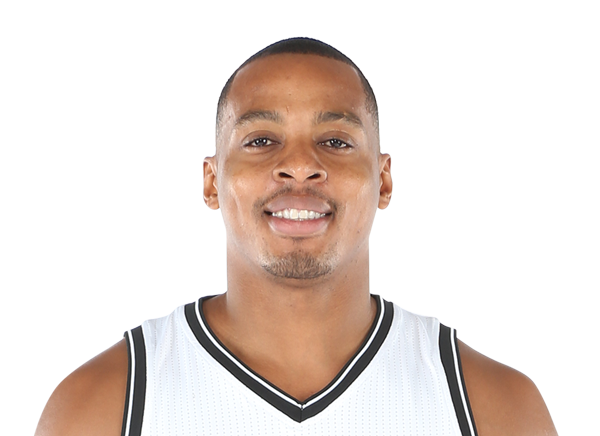 Tony Allen vs Randy Foye
We noted in the previous matchup that as Conley goes, so go the Grizz. Well, in a curious trend, it is seemingly the opposite for Foye and the Jazz. He has played better in their losses than in their wins. Whether he starts or comes off the bench doesn't have much of an effect on his stats, but he is definitely a better overall player in their losing efforts. I…don't know what to make of that. If anything, this might be a bad omen for Grizzlies fans, as Tony Allen is likely to stick to him like glue, seriously limiting his output for the game.
Advantage: Memphis
Rudy Gay vs Marvin Williams
Rudy has been shooting more lately. I know that's been talked about on the radio, in the paper, and all over the internet. While him averaging 2 more shots per game in December than November might not seem like much in the grand scheme of things, one of those attempts is coming from three-point range where he has shot a paltry 20% this month, including 0-4 last night in Denver. He has fallen in love with his jumper, resulting in him going to the rim less, which means defenses don't have to adjust and can just box out for the rebound on defense. That spells disaster for Memphis over the long haul. Marvin Williams is scoring less this month than in November, but has been much more efficient, increasing his value to this Jazz squad. Expect him to make Rudy work on both ends of the floor with his length and athleticism.
Advantage: Memphis
Zach Randolph vs Paul Millsap
Z-Bo needs to demand the ball, plain and simple. Although he didn't shoot well last night, he hit over 64% of his shots in the previous two losses and simply didn't get enough shots in the second half. He's the big, bad dog on this team and if they aren't going to feed him, he needs to start barking about it. He struggles sometimes against athletic bigs like Millsap, who has been having a pretty good season himself. The Jazz forward more than held his own against Tim Duncan the other night, putting up a big boy double-double of 24 and 12 against the future Hall of Famer. Both of these players hit the glass relentlessly, so whichever one of them can control the boards will have the upper hand in this contest.
Advantage: Memphis

Marc Gasol vs Al Jefferson
Which Grizzlies starter plays the best on the second night of back-to-backs? I'll bet you wouldn't have guessed Marc Gasol with your first answer, but it is true. And that's a good thing since Memphis will need a big game from him against a fellow All-Star level player in Jefferson. These two behemoths are similar in style of play, as they are both just as comfortable 18 feet from the basket as they are in the paint. Jefferson also plays well without a day of rest and especially so at home, so look for this to be the matchup that potentially dictates the outcome of the game.
Advantage: Utah
Benches:


Both teams use 10 players in their rotation, which makes bench play vital to each team's success. The Grizzlies will need their wings to hit perimeter shots to keep the defenses honest and for Speights and Arthur to clean the glass before Derrick Favors and DeMarre Carroll have a chance to get easy second-chance points. Fun fact: When Carroll is on the court, the Jazz grab 40% of available offensive rebounds. That will be something to watch for as the team that wins the rebounding battle will probably win this game.
Advantage: Utah
Opposing Views: Salt City Hoops