Who: Memphis Grizzlies at New Orleans Hornets
When: 7:00 PM CST, December 7, 2012
Where: New Orleans Arena, New Orleans, LA
Records: Memphis (13-3), New Orleans (5-11)
Media: SportSouth, 92.9 FM, 680 AM
Forums: 3 Shades of Blue, Grizzlies Message Board
Memphis survived a scare Tuesday night but, thanks to a legendary night from Zach Randolph, held on to defeat the Suns in their second consecutive overtime game and maintain their spot on top of the NBA standings. The Grizzlies, who lost in OT to the Spurs on Saturday, looked flat most of the night but came alive with some impressive defense and clutch shot making down the stretch. Tony Allen missed his 3rd consecutive game but a season high from Quincy Pondexter helped cover for the Grizzlies leading defensive player.
N
ew Orleans has struggled this season with injuries to their best offensive player (Eric Gordon) and the top pick in last year's draft (Anthony Davis). The combination has made the Hornets weak on both ends of the court which can't be overcome by their efforts despite being one of the hardest working teams in the league. If healthy, the Hornets could be challenging for a playoff spot in the competitive West. The one bright spot from the injuries is the Hornets are giving some of their young talent an opportunity to mature. Ryan Anderson and former Grizz Greivis Vasquez lead the Hornets attack but neither player is good on defense. Robin Lopez is 3rd on the Hornets roster which should explain a lot about their offensive woes.
Expected Starting Lineups:
Mike Conley vs Greivis Vasquez
Many people wondered if the Grizzlies made a good move trading Vasquez before the start of last season for Quincy Pondexter. Those questions have only grown louder with Vasquez' performance this season. Vasquez is averaging 8.7 APG and 13.0 PPG this season on a terrible offensive team. Vasquez will never have the foot speed to be even a decent defensive player but his attitude and size make up for what he lacks talent-wise. Conley has been everything the Grizzlies ask of him this season. Adding a deadly long-range shot to his leadership on offense and thievery on defense has put Conley into the discussion for an All-Star appearance.
Advantage: Memphis

Tony Allen vs Roger Mason Jr
Eric Gordon's injury has forced Mason into the starting lineup. Mason is a deadly perimeter shooter but is far better suited to a bench role. Mason is weak defensively but that shouldn't be too much of an issue against the Grizzlies shooting guards. Allen has missed the previous 3 games with a groin injury and will likely be a game time decision but has been practicing this week. The Grizzlies have missed Allen's intensity and defensive pressure. If Allen can't go either Quincy Pondexter or Wayne Ellington will start in his place. The Hornets may try a big lineup tonight as well with Mason being replaced by Aminu at SG.
Advantage: Memphis
Rudy Gay vs Al Farouq Aminu
Rudy Gay has been struggling with back spasms but once again made a game deciding shot against Phoenix. Gay, the Grizzlies biggest name, has not been able to elevate his offensive game as much as hoped for this season but his defensive intensity and consistency has improved. Aminu hasn't become the player most expected coming out of Wake Forest and may have already peaked as a player. A true all-around talent, Aminu has not been able to harness his skills into a true star. Rumors are swirling that the Hornets may move Aminu to the SG and go with a bigger frontline. 
Advantage: Memphis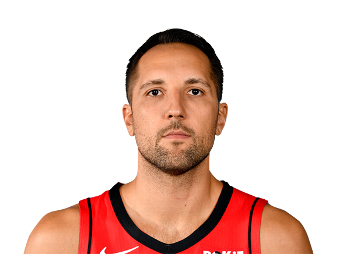 Zach Randolph vs Ryan Anderson
Zach Randolph is coming off one of the great games in the last decade. His 38 points and 22 rebounds was surpassed once in the last 12 seasons. However, Zach will have his hands full in this game containing one of the best perimeter scorers in the league. Ryan Anderson teamed with Dwight Howard to give Orlando a deadly inside-outside mix last season. Anderson put up 31 points against the Lakers Wednesday night and is hitting 42.3% of his perimeter shots. Anderson will struggle on defense against Randolph and Gasol inside . If moved to SF he doesn't have the foot speed to cover Gay.
Advantage: Memphis

Marc Gasol vs Robin Lopez
Robin Lopez is the lesser known twin brother of Nets Center Brook Lopez. Robin has finally broke free of the shadow of his more heralded twin but is still not the player Brook is. While Lopez has become a serviceable big man he doesn't have the scoring skill to be a true threat in the middle. That doesn't mean he can be ignored however as the Lakers found out when he scored 15 points on 7-9 shooting. Despite his size and the lack of a big rebounder at PF, Lopez is only averaging 5.6 RPG. Gasol has been making an argument to be invited back to the All-Star game with his all-around skills. Play off Gasol and he can hit the shot from the top of the key. Play up on him and he can put the ball on the floor and drive past you. If you double team him you can expect a pass to the open man. Gasol's main fault may be his lack of a killer instinct. Too often he looks to pass instead of score despite having the advantage on his defender. 
Advantage: Memphis
Benches:
The Hornets bench would be extremely good if they could move Mason and Lopez back to the bench where they belong. Unfortunately that isn't an option for the Hornets right now. Instead the Hornets are having to push people beyond their ability or experience. Former Grizz Xavier Henry has been up and down in his 3rd NBA season which is never a good sign. Jason Smith is a skilled big but lacks the physical talent to do it every night. Lance Thomas has shown some promise but needs more experience and Austin Rivers has been disappointing so far. Memphis' bench has been improved this season with seemingly a different player stepping up each night. Arthur is looking ready to re-establish himself in the lineup and Pondexter has established himself as the primary perimeter player off the bench. Bayless hasn't looked comfortable yet but his position is the most difficult to step into.
Advantage: Memphis