Who: Memphis Grizzlies at Houston Rockets
When: 7:00 PM CST
Where: Toyota Center, Houston, TX
Records: Memphis (18-6), Houston (13-12)
Media: SportSouth, 92.9 FM, 680 AM
Forums: 3 Shades of Blue, Grizzlies Message Board
Memphis survived another tough battle at home before pulling away late against a short-handed Dallas team that lost another player early when Darren Collison went out with flu symptoms. Still a win is a win and holding another team under 85 points is nothing to complain about even if the Grizzlies barely broke 90. Memphis' streak of holding 23 consecutive teams under 100 points is in jeopardy against Houston. Playing the second game of a back to back series in a city the team has struggled at in the past against a team that put up 125 against Philly in their last outing and is well rested could put the Grizzlies mark at risk.
Houston has been playing some of the their best basketball since the first week of the season lately. Houston is 4-1 in their last five games with the loss on the road at Toronto. The Rockets are led by former Thunder star James Harden and former Knick Jeremy Lin on offense and former Bull Omer Asik on defense. To say the Rockets have been rebuilt is an understatement. Daryl Morey, the statistical genius behind the Rockets, appears to have built another playoff contender but can he get over the hump and actually have a playoff team has yet to be determined. One thing is certain, he has a team hitting their stride with great contribution from numerous players.
Expected Starting Lineups:
Mike Conley vs Jeremy Lin
As Jeremy Lin goes, so go the Rockets. In Rockets wins Lin is shooting 45.7% from the field. In losses he is hitting only 37.7% and that includes a 50% outing in the previous loss to the Grizzlies in Memphis. While not the force he was in New York Lin is growing into a leadership role with the Rockets. Mike Conley is the leader of the Grizzlies. The 6th year guard has battled shooting troubles in December but still leads the team with his play on both ends of the court. Conley's defensive pressure will be needed against the much taller Lin who will be able to pass and shoot over Conley with relative ease.
Advantage: Houston

Tony Allen vs James Harden
James Harden is a dangerous scorer. He has range, can drive and pass when double teamed. Harden averages 25.6 PPG but when he  struggles with his shot the Rockets struggle to score. Lucky for Memphis, Tony Allen is making it a habit to prevent scorers from shooting well and is playing his best defense of the year right now. In his last few games Allen has held Monta Ellis to 1-15 shooting and O J Mayo to 3-11. Allen's offense leaves much to be desired but he has constrained himself in that regard somewhat. Allen played the most minutes of the season against Dallas last night and his knees aren't getting any younger but the biggest problem could be foul trouble. Harden is excellent at drawing contact and Allen is known for getting cheap fouls. Allen also dominated Harden in the first meeting so expect some revenge in this game.
Advantage: Houston
Rudy Gay vs Chandler Parsons
Chandler Parsons is a good shooter who can punish teams that don't guard him with the ball. However the book is out on Parsons and he hasn't been left alone much lately scoring only 30 points in the last 3 games. Parsons is not a great defensive player either. Rudy Gay has struggled all season with his shot (41.8% on the season) but has stilled managed to contribute in many ways. Against Dallas Rudy was only 8-20 but threw in 5 rebounds, 2 assists and 4 steals. Gay will need to score against Parsons because the backcourt will be pressed hard to keep the Rockets from scoring and can't afford to cheat off his man or Parsons will hit the long ball.
Advantage: Memphis
Zach Randolph vs Marcus Morris
If there is a big mismatch in this game this is it. Randolph has 20 double-doubles this season and has feasted on the Morris twins this season averaging over 20 points and 11 rebounds against them. Also, Randolph has been playing well all season but has come up big when the team needs him to be big. Morris filling in for the injured Patrick Patterson, has struggled in his second season averaging 8.6 PPG on 44.7% shooting and 4.3 RPG but he does have a nice outside shot (38.9%) which will be difficult for Z-Bo to stop.
Advantage: Memphis

Marc Gasol vs Omer Asik
There has been a lot of talk about Marc Gasol returning to the All-Star game this season. If he doesn't the spot will likely be taken by Asik. Asik is averaging 10.4 PPG but scoring isn't his forte. Asik also averages 11.4 RPG and provides a big body in the paint when perimeter defense breaks down. Surprisingly Asik, a true 7 footer, isn't a great shot blocker averaging only 1.1 blocks a night. Gasol can score, rebound and is a surprisingly good defender. If he has a weakness it is his preference to pass instead of shoot. When Gasol is aggressive the team is nearly unstoppable. He will need to be aggressive against Asik to keep him away from Z-Bo down low.
Advantage: Memphis
Benches: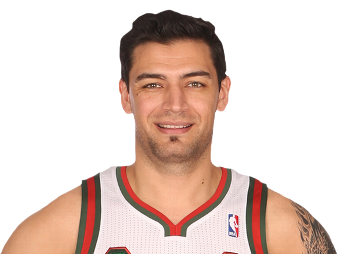 With Patrick Patterson still out with an injury Carlos Delfino has become the scorer off the bench for the Rockets. Delfino likes to shoot the ball but his overall game isn't nearly as good as he thinks it is. Daequan Cook is a deadly perimeter shooter who does little else. Toney Douglas is acceptable but not spectacular backing up Lin at the point. Memphis' bench is improved but hardly a major strength of the team. The Grizzlies don't have a consistent scorer off the bench but every night it seems someone steps up be it Quincy Pondexter, Jerryd Bayless, Mo Speights or Darrell Arthur. Even Hamed Haddadi has had his moments grabbing 8 rebounds against Utah when Gasol was in early foul trouble. Don't be surprised to see Haddadi in this game if Gasol gets in foul trouble against Asik. Houston's bench will be a strength when Patterson comes back but his absence is a tough hole in the Rockets frontline. 
Advantage: Memphis
Opposing Views:
Red94