Enemy: Boston Celtics
3SOB Forecast*: 24-58
What's the story with the Celtics?
"Welcome to an empty fortress — a mighty wreck that once was powered," declared metal band Megadeth in its epic "Return to Hangar," when drawing out a post-apocalyptic take on the dilapidated condition of a once state-of-the-art facility. That's kind of how it feels regarding the outlook of the proud and storied Boston Celtics franchise, at first look. The reality, however, is that the short-term horizion is not quite as bleak as the dramatic angle paints it to be… but it's close.
Surrendering the sentimental assets of Kevin Garnett, Paul Pierce, and Jason Terry to the Brooklyn Nets for the Kris Humphries, MarShon Brooks, Keith Bogans, the contract of Gerald Wallace, the heralded role player, "trade exception," and a bushel of first round draft picks will be a sting that lingers on for some time. The deal signifies the end of an era for the Celtics; an era that yielded two trips to the NBA Finals, one resulting in an NBA title, and somewhere north of 396 stanchion headbutts. For the time being, though, rehabbing four-time all-star point guard Rajon Rondo remains on the roster, and offers the promise of providing them a stabilizing presence so long as he and newly hired Doc Rivers replacement, Brad Stevens, understand each other. All reports thus far peg meetings between the two as productive, but it will certainly be a situation to be monitored going forward.
Stevens carries with him an impressive resume on the collegiate level built up through his tenure with the Butler Bulldogs. In his six seasons as their head coach, he brought the team to two straight NCAA championship games, and has a reputation as a champion of advanced analytics.
The aforementioned trade with Brooklyn set the stage for what would be an immediately deconstructive off-season, in hopes of compiling assets for the future. The story of the trade was broken on draft night; a night on which the C's also consummated a trade for Gonzaga standout, Kelly Olynyk (13th pick), who if he plays his cards right could become the face of the franchise's rebuild.
Certainly the narrative lends itself to the characterization of that dreaded 't' word (tanking), in a year in which the subsequent draft is projected to possess a grab-bag of future all-stars, akin to that of 2003, but General Manager Danny Ainge does not oblige the notion. "We are not tanking. That's ridiculous. This is the Boston Celtics," he told reporters.
Astonishingly for a team that is in their position, they're treading awfully close to the luxury tax, so it would not be a total surprise to witness a continuation of the Boston yard sale that commenced on draft night.
Who are they cooking with?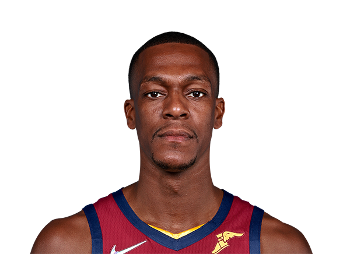 PG: Rajon Rondo
SG: Avery Bradley
SF: Jeff Green
PF: Brandon Bass
C : Kelly Olynyk
6 : Courtney Lee
With regards to the currents state of the roster, well, this utterly depressing meme just about sums it up. Anytime that you send out two still-very-productive future Hall-of-Famers for the instant yield of the ghost of "Crash" Wallace, Humphries, and Brooks, there's going to be a major dent in your attractiveness on paper.
Boston's overall outlook weighs heavily on when and how Rajon Rondo recovers from his ACL tear. Even so, when he does return there are questions of how he will respond to defenses that do not have players like Pierce and Garnett to worry about. He could, however, develop a strong pick-and-pop relationship with Olynyk, who stole the show at the Orlando Summer League by dominating the boards and displaying a well-versed offensive game.
If Rondo is not ready to go, it is not out of the question that the undrafted Phil Pressey kicks off the season with the reins of the offense in his hands. Pressey earned himself a multi-year contract with his play in Orlando, but matching up against the likes of Eastern Conference guards Deron Williams, Kyrie Irving, and John Wall on the nightly is a whole different animal. Also in the backcourt, Brooks and Jordan Crawford, both of whom have boasted usage rates in excess of 20 on their careers, will fight for the license to fire off the most shots from the bench.
Last, but certainly not least, are returning forwards Jeff Green, Brandon Bass, and Jared Sullinger. Sullinger's return could build upon what was shaping up to be a solid rookie campaign to pave the way for a front-line of the future, while Bass is likely an odd man out, with focus shifting towards the young ones. Green had a hella good (really, Steve? "Hella good"?) resurgence after the All-Star break, looking like someone who could find himself in the February dance, himself, one day, if he keeps up the good work. As he assimilated back to the rigors of the NBA grind after missing all of the prior season with a heart condition, Green's second half scoring average jumped to 17.2 ppg (from 10.3), through a considerable elevation in his shooting percentages. Also for what it's worth, he did wonders for my fantasy team last year, off the waiver wire.
How do the good guys (read: Grizzlies) stack up?
Chip Crain:
The Celtics aren't the same team they used to be for better and worse. Gone are aging veterans Paul Pierce, Kevin Garnett and Jason Terry. In their place are promising young players like Fab Melo, Kelly Olynyk, Phil Pressey and Jared Sullinger. The Celtics youth inside is going to cause them immense difficulty with players like Marc Gasol and Zach Randolph and the only veterans available to help are Chris Wilcox (a FA no less), Jeff Green and Kris Humphries. That makes the Celtics bigs undersized and undeveloped. The Celtics back court combo of Rondo and Bradley will be terrifying defensively but it isn't like the Grizzlies expect a ton of scoring from their guards anyway. The Celtics will rely on shooters like Jordan Crawford, MarShon Brooks and Jeff Green to keep their chances of winning but they play at the Grizzlies defensive strengths. It's just a bad matchup for the Celtics, and the Grizzlies should sweep both games this year.
Ryan DeGama (of Celtics Hub):
The first thing you need to realize when the Celtics play the Grizzlies this year is that the title of this series is a misnomer. The Celtics are not the enemy. In either of the two Memphis-Boston matchups in November, both teams will be aspiring to the same result: a Boston loss. Sure, new C's coach Brad Stevens isn't going to deliberately throw games in search of a franchise-changing talent in the 2014 draft, but with the calamitous roster Danny Ainge has assembled for him, he won't have to. They're going to be organically bad. Even with a Rajon Rondo return and what could be a credible perimeter defense, Boston figures to turn out a bottom-10 offense and defense over the full 82. They're particularly vulnerable to a team like Memphis because they have no answer for Marc Gasol or Zach Randolph inside. Actually, with a recovering Jared Sullinger, rookie Kelly Olynyk and Brazilian mystery man Vitor Faverani logging big frontcourt minutes, the Celtics might not even have an answer for Fab Melo. Obviously, I'm kidding about that. Melo is terrible. But Memphis should still be able to pound Boston into submission on the interior with a modicum of effort. They just might have to play some small ball along the way to a 2-0 record against these new wave Celtics.
Ryan Rivard (of Ryan-Rivard.com):
The Grizzlies will be facing a very different Celtics team this year. A team that will to discover its new identity rather quickly under new head coach Brad Stevens if they want to compete with a team like Grizzlies.
The Celtics seems to be shrouded with mystery and ifs. If Rondo stays put, if Jeff "the" Green "Machine" continues his upward swing, if rookie Kelly Olynck can come in and contribute, then maybe the Celtics can be at least a moderate threat in the East; but they certainly won't be the powerhouse they used to be.
Over the long-term course of the season, the biggest if of all is whether or not the Celtics can survive without their veteran crutches: Paul Pierce and Kevin Garnett.
Swapping them out for Kris Humphries and Gerald Wallace is like using a pair of twigs to hold yourself up. They're bound to snap.
A healthy Rondo should make it rather unlikely that Jerryd Bayless will have a repeat 30 point performance, but it may not enough to beat the Grizz.
When and Where do they square off?
November 4th: 7:00PM at the FedEx Forum
November 27th: 6:30PM at the TD Garden
For more Celtics content, check out our TrueHoop comrades at Celtics Hub.
*3SOB forecast projections are derived from an average of the contributing staff's predicted win totals.