Who: Memphis Grizzlies vs. Utah Jazz
When: Wednesday, April 17th, 7:00 PM CST
Where: FedEx Forum, Memphis, TN
Records: Memphis (55-26), Utah (43-38)
Media: SportSouth, 92.9 FM, 680 AM
Forums: 3 Shades of Blue, Grizzlies Message Board
Memphis is caught between playing for the right to host 4 of the potential 7 games in the first round, and affording the players some extra rest for the postseason. The Grizzlies have not let their foot off the gas just yet, as they've won 8 of their last 10 contests, with Mike Conley and Marc Gasol still averaging 34 minutes each per game over the span. Last time out against Dallas was the first sign we have seen of the starters' workload slowing down, as none saw more than 24 minutes of court time in the win. In the last meeting with tonight's opponent, the Utah Jazz, the Grizz suffered a loss on the tail end of a brutal road trip, and struggled to contain Gordon Hayward on the perimeter. On a fun note, it's fan appreciation night at the Grindhouse, beginning with a 5:00 PM Plaza Party at the Outdoor Plaza!
Utah will not be ignored tonight, with everything to play for and its playoff life on the line. The Jazz are no stranger to must-win games, as they have been in the middle of a deadlock race with the Lakers (and at one point the Mavericks) for the Western Conference eighth seed. In order to qualify for the postseason, they need a Laker loss on top of a win against our Grizz, but since the Laker game does not start until 9:30 PM CST, the Jazz can focus on the task at hand without worrying what the Lakers do against Houston. The Jazz have been doing a good job of taking care of their own end down the stretch, and have won 9 of their last 11 games heading into this one.
Expected Starting Lineups:
Mike Conley vs Mo Williams
I'm not sure if it is due to fatigue, bad matchups, opposing adjustments, or just mere chance, but after setting the Grizzlies' offense ablaze in late March and early April, Conley has now shot below 40% from the field in three straight games for a combined 30 points. Williams is more passable at the helm than the Jazz have been used to since trading Deron Williams to the Nets, and he's an excellent jump shooter. That said, he is still more of a scorer than floor general, and his defense leaves a bit to be desired.
Advantage: Memphis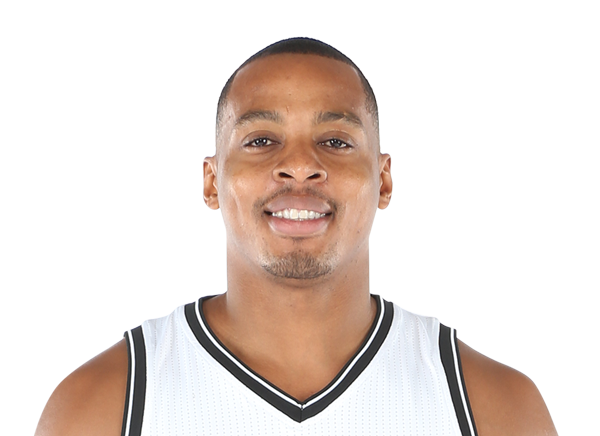 Tony Allen vs Randy Foye
Foye did his fair share of Grizzly-killing with some timely three point shooting last year in the playoffs, but the Grizz have paid more attention to him in a Utah uniform. In the three times these teams met this season, Foye has averaged 6.7 points per contest, which is only a shade over 60% of his season average. When TA has you in his defensive crosshairs, it can have that kind of effect. However, I'm not sure Allen will pay that much tonight, as he only logged 14 minutes against Dallas.
Advantage: Memphis
Tayshaun Prince vs Gordon Hayward
After starting the season with some hype behind him, Hayward endured somewhat of a disappointing start, but picked up his play around the all-star break. He joined Utah's starting rotation the last time the Grizzlies played them and hasn't relinquished the spot since. His shooting percentages are up from 41.7% to 46.3% since making the jump from the bench, and as always is a threat to score from beyond the arc.
Advantage: Utah
Zach Randolph vs Paul Millsap
After being selected in the second round of the 2006 NBA draft, Millsap instantaneously made a name for himself in the league by translating his prowess on the glass from college to the pros. He impacts the game in a variety of ways, but may be halfway out the door in Utah simply because of the amount of investment in the frontcourt around him. Zbo has not shot 45% or better from the floor since an April 3rd meeting with the Trailblazers, and I would have to believe that Lionel Hollins would love to get him going tonight with a favorable matchup.
Advantage: Memphis
Marc Gasol vs Al Jefferson
Al Jefferson has been somewhat hidden by the level of teams that he has played for, but do not let his lack of team success fool you… he's a bad man. And yes I mean that in a good way. Big Al has been a model of consistency and is a very undervalued scorer on the block. He had himself a monster night against Minnesota on Friday as he dropped 40 points, and coupled them with 13 rebounds and 6 assists. Marc has gotten a lot of love this year on the national level for his defensive ability, and certainly will have one of his tougher draws tonight.
Advantage: Memphis
Benches:

The bench of the Jazz is no longer relying on regular "sixth man minutes" from former Grizzlies Demarre Carroll and Jamaal Tinsley, in favor of expanded roles for second year guard Alec Burks, and on-the-verge big man Derrick Favors. Add in the underachieving-but-effective-in-doses Marvin Williams, and you have an unlikely-but-formidable bench of sorts. If Enes Kanter returns healthy next year and continues to develop, the depth on this team can factor as a real strength. As for the Grizzlies, the bench should figure to get plenty of time tonight, as Hollins will definitely look to get the likes of Darrell Arthur, Ed Davis, Quincy Pondexter, Austin Daye and Keyon Dooling some last-minute minutes to settle in before they suit up for the big show. Lastly, warranting mention is the fact that Dooling, who couldn't buy a bucket with his jumper prior, connected on four of five attempts from downtown in the last game. If he can get that jumper going with any bit of consistency, he will prove very valuable going forward.
Advantage: Utah
Opposing Views: Salt City Hoops