Who: Memphis Grizzlies vs Los Angeles Lakers
When: Friday, April 5th, 2013, 9:30 PM CST
Where: Staples Center, Los Angeles, CA
Records: Memphis (51-24) Los Angeles (39-36)
Media: SportSouth, 92.9 FM, 680 AM
Forums: 3 Shades of Blue, Grizzlies Message Board
Memphis says hello to Hollywood, as the team takes a trip out to the Staples Center. The Grizzlies should get well acquainted with the facility, because there is a good chance that they again spend the first round of the playoffs in the city of Angles. While the playoff prospects figure to be against that "other" team from LA, tonight's matchup is against the Lakers. The Grizzlies are in the middle of a three game road trip as they look to edge their way up in the standings, as well as extend the win column even further and into the team record books. Behind the ever-improving play of point guard Mike Conley, the Grizz have a four game win streak in progress.
Los Angeles is currently working through a three team dogfight for the eighth and final playoff seed in the Western Conference. The Lakers have come a long way from the tenuous start that they endured, but are still at risk of missing the playoffs for the first time since the 2004-05 season. A big win against the Dallas Mavericks on Tuesday certainly helped their cause, but they are not nearly out of the woods yet, as they're harboring a banged up roster, the Utah Jazz breathing down their neck, and they have an unforgiving schedule coming down the pike. The Lake Show is getting by lately with Dwight Howard finally looking like Dwight Howard and Kobe Bryant showing a commitment to keeping the ball on the move (14 and 11 assists in his last two respective games).
Expected Starting Lineups:
Mike Conley vs Steve Blake
Here's a big disadvantage for the Lakers' push: Steve Nash is doubtful for tonight's game, nursing a hip issue. The other Steve would thus be expected to start in his place. Blake is not bad, but is equally deficient on the defensive end, and not nearly as prolific a passer. Conley has been getting it done on both ends of the floor since getting roasted by John Wall. He's seen a definitive uptick in his scoring without letting it affect his efficiency. Against Portland, he managed 20 points on just 11 shots, sank 3 from the arc, did not commit a foul, and turned the ball over just once.
Advantage: Memphis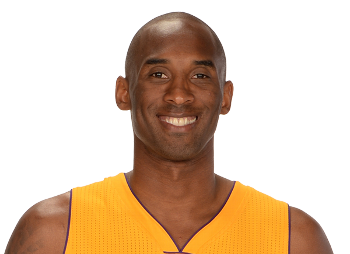 Tony Allen vs Kobe Bryant
While technically Kobe would be more considered the small forward when sharing the court with Jodie Meeks, I cannot see Allen relinquishing the responsibility of matching up with the Black Mamba to Tayshaun Prince. While his energy levels are never waning, this is the type of matchup that Allen really gets up for. Back in 2011, Kobe was asked who defends him best, and responded with "Tony Allen. He's not the biggest guy, but he knows how to guard you." Which is cool, but that being said, Kobe just doesn't age, and is still a weapon of deadly force on the offensive end.
Advantage: Los Angeles
Tayshaun Prince vs Jodie Meeks
With the artist formerly known as Ron Artest out rehabbing from his recent knee surgery, Meeks has slid into the starting lineup for the Lakers. Meeks is a 3 point machine gunner by nature, and as such is as streaky as they come. Regardless of whether he is to be matched up against Prince or Allen, as long as they don't completely abandon him defensively, they should more than get in his way. While I expect Allen to guard Bryant, I don't see the Lakers letting the relatively diminuitive Meeks guard Prince. If so, I look for Hollins to exploit the mismatch on the post up early and often.
Advantage: Memphis
Zach Randolph vs Pau Gasol
Pau is back and starting again for the Lakers. This matchup of the two cornerstone power forwards in Memphis Grizzlies history is always a fun one to stay tuned to. The numbers say that Pau has regressed considerably this season, as his PER has dropped below 20 for the first time in his career as it plummeted to a near-league average 15.64. In the last four games, he has looked much more like himself, scoring double figures and going for 9+ in either boards or assists in each. Neither Pau nor Randolph match up well against one another due to Randolph's physicality and Pau's length, but right or wrong, I'd be convicted of Grizzlies-heresy if I called the advantage any other way.
Advantage: Memphis
Marc Gasol vs Dwight Howard
Gasol and Howard have both been dealing with injuries. Marc has been looking to facilitate more than put the ball in the basket himself in the last two, likely a result of the lingering effects of his abdominal tear. Thanks to a relatively healthy lead throughout, Coach Hollins was able to keep his minutes below 30 against Portland. As for Dwight, I mentioned earlier that he's looking much more like himself lately, and the numbers don't lie. He has not failed to pull down double digit rebounds in any single game since the all-star break, and is averaging 22 ppg over his last four.
Advantage: Los Angeles
Benches:
The already slim Lakers bench is looking even slimmer with a few guys having to vacate for the starting lineup due to injuries. Playing with their season on the line, they had a total of two players come off the bench and into the game… well okay fine, three if you count Robert Sacre's single minute of play. Those two players, however are pretty good. Earl Clark has been a revelation this season, after being an afterthought in Orlando and Phoenix. He filled in admirably as a starter in Pau's absence, and had himself quite a game off the bench Tuesday night, logging 17 points, 12 rebounds, and 5 blocks. He's joined off the bench by Antawn Jamison, who is always a dangerous player to leave open around the arc. The Grizzlies' bench is in another state of influx, as everybody outside of Jerryd Bayless has been a wild card. Last time out was encouraging though, as the defensive energy and commitment to rotations by Darrell Arthur and Ed Davis certainly had a hand in slowing the Blazers' momentum. The wings for the Grizz are another story, however, as Quincy Pondexter is still reeling from his knee injury, and Austin Daye is good in flashes but has shown that he cannot be counted on with much regularity thus far.
Advantage: Memphis
Opposing Views: Forum Blue and Gold