Who: Memphis Grizzlies at Dallas Mavericks
When: 7:00 PM CST
Where: American Airlines Arena, Dallas, TX
Records: Memphis (54-26), Dallas (40-40)
Media: SportSouth, 92.9 FM, 680 AM
Forums: 3 Shades of Blue, Grizzlies Message Board
Memphis needs to regain their swagger after losing at home to the Los Angeles Clippers. The loss likely cost the Grizzlies home court advantage in the first round, but that isn't for sure yet. The Clippers must win out to maintain their position assuming Memphis unless the Grizzlies allow the Clippers the luxury of resting their starters by losing another game.
Dallas reached .500 with their win over the New Orleans Hornets yesterday. That means the beards are finally gone. That's great news for the Mavs, but possibly even better news for the Grizzlies, since there is a potential emotional letdown after reaching that long-awaited goal.
Expected Starting Lineups:
Mike Conley vs Darren Collison
Mike Conley has developed into one of the best young point guards in the league — especially on the defensive side of the ball. The oft-repeated phrase has held true, as well: "As Conley goes, so go the Grizzlies". Collison has a similar build and game when compared to Conley. Although they are the same age, Conley has been in the league two years longer. Expect Conley to continue his run of great play, despite putting up poor numbers against Dallas this year.
Advantage: Memphis

Tony Allen vs O.J. Mayo
These two players know each other well. Allen's D vs. Mayo's offensive abilities was a highlighted matchup earlier in the year while Dirk Nowitzki was still out with an injury. In an interesting twist, Allen has actually outscored Mayo in their last ten respective games, which surely qualifies as an upset given their reputations. Mayo is probably in for a continuation of his slump tonight.
Advantage: Memphis

Tayshaun Prince vs Shawn Marion
Tayshaun Prince has struggled lately and could really use a couple of good games to go into the playoffs on a strong note. Unfortunately, Shawn Marion is not exactly known for being the therapeutic type. Marion has been on a stretch of strong play recently, scoring 20+ in 4 of his last 5 games. That doesn't bode well for Prince who has had troubles getting his shot to fall.
Advantage: Dallas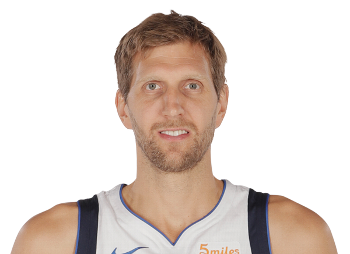 Zach Randolph vs Dirk Nowitzki
Dirk reached a huge milestone last night, tallying his 25,000th point in the middle of the second quarter. More importantly, his .500 shooting on the night finally got the Mavs to .500 on the season, allowing them all to shave for the first time in months. Nowitzki has been his usual sublime self since coming back from injury earlier this season, which means that Randolph will likely have his hands full. ZBo shut Dirk down in a previous meeting, but hasn't been as sharp since coming back from an ankle sprain a couple of weeks ago.
Advantage: Dallas

Marc Gasol vs Chris Kaman

WENDIGOOOOOOOOOO vs. Caveman. Expect there to be a lot of contact with these two behemoths banging in the low post all night long. Gasol should post the better numbers with his superior skills and deft passing, but Kaman will not make it easy for him. Marc will have to make sure to keep Kaman off of the glass to prevent easy putbacks.
Advantage: Memphis

Benches:
Dallas' bench has been disappointing overall this season with only Vince Carter having a standout season for most of the year. Elton Brand can put up solid numbers from time to time as well, although his minutes have been inconsistent and he is coming back from a calf injury. The Grizzlies' bench has played well…although one is never sure exactly who is going to show up lately. Bayless has gone cold after his great stretch in which he was an offensive dynamo. Pondexter is still hit-or-miss since coming back from injury. Arthur and Davis are active whenever they're on the court, but neither has shot as well as hoped recently. They'll need to put up better numbers than they did against the Clippers if the Grizz hope to win this one.
Advantage: Dallas