Watch Party Tonight
1913 Poplar Ave
9-11:30
PRIZES Given Away
Possible free playoff tickets!
Girls, Girls, Girls
TIME: 9:00 PM CST
LOCATION:Rose Garden, Portland, Oregon
Memphis(46-34) has locked up the third best season in franchise history and their 4th visit to the playoffs in franchise history. What they haven't sewn up is where they finish in the conference. With a win the Grizzlies could move into 6th place, a three way tie for 7th place while a loss would likely drop them to 8th place. Adding confusion to the playoff picture is the lack of knowledge on which team the Grizzlies would play if they finish in one of the spots. 8th place means a date with the conference champion San Antonio Spurs, the battle for 2,3 and 4 in the conference will likely go down to the last game of the season however.
Portland(47-33) can lock up 6th place in the conference with a win but could still finish in 8th place if they lose. The Blazers need this game to make sure they stay ahead of Memphis as they would be two games up with one game to play. If they lose they fall into a tie with Memphis and lose the tie-breaker. The players don't seem concerned about who they play in the playoffs and after a season with so many injuries it is understandable why they are just pleased to be in the 2nd season. Portland is going with a small ball lineup of forwards Gerald Wallace and Nicholas Batum with PF LeMarcus Aldridge manning the middle.
Position Breakdown: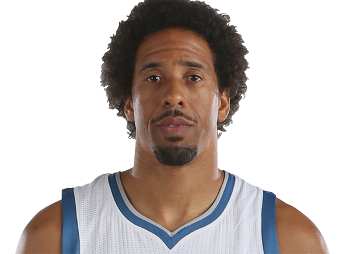 Point Guards:Mike ConleyvsAndre Miller
Andre Miller has been a steadying influence on the Blazers this season. The 12 year veteran has posted decent numbers with 12.9 ppg and 7.1 apg but more importantly he has held the team together during the numerous problems the team has had to overcome. However Miller's game is starting to suffer from age. Mike Conley will had a distinct speed advantage against Miller but Miller is a master of posting up smaller defenders for easy looks at the basket. Conley will need help if Miller starts to post him down low but Miller won't be able to ask for help if Conley blows past him to the lane where Portland is short of big bodies.
Advantage: Memphis

Shooting Guards:Tony AllenvsWesley Matthews
Mathews and Allen are very similar players in many ways. Both are outstanding defenders despite their relatively short stature. Allen is more disruptive defensively but Matthews is excellent in one on one situations. Matthews has a much better outside shot than Tony but Tony gets more easy baskets off of turnovers. Matthews and Allen are strong slashers to the lane. Allen can wreck havoc on teams with his defensive aggressiveness but Portland is a good ball-handling team and Matthews outside shot should offset Allen's steals. Matthews is shooting 51.1% over his last five games too.
Advantage: Portland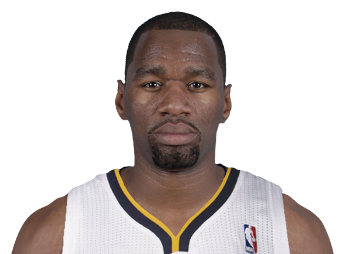 Small Forwards:Sam YoungvsGerald Wallace
Gerald Wallace came to Portland in a trade with Charlotte and after a few games fitting in has become a huge addition to the team. Averaging 20 ppg and 8 rpg over the last 10 games, Wallace has established himself in the team rotation giving LeMarcus Aldridge much needed support along the front line but offense and rebounding isn't what separates Wallace from most forwards in the league. Wallace is possible the best defensive SF in the league averaging 2.0 spg over his last 10 games. Sam Young had a strong run lately averaging 10.6 ppg and shooting 62.5% over the last five games. When Young is active on the offensive end he makes the Grizzlies a very tough team but too often he disappears. His defense is better than expected but not on the level of Wallace.
Advantage: Portland

Power Forwards:Zach Randolphvs Nicolas Batum
Zach returns to the play the team that first wrote him off having a career year and being mentioned for All-NBA teams despite not making the All-Star game. Z-Bo will need to play like he has a chip on his shoulder in this game as Portland is short of big men. If Randolph gets hot early he will force Portland to make adjustments they would most likely want to avoid if possible. Batum is a an excellent defender and smooth offensive player who will attempt to use his range and speed to wear out Randolph while relying on help from his teammates on the defensive end. Z-Bo has learned how to pass out of double teams however.
Advantage: Memphis

Centers:Marc GasolvsLeMarcus Aldridge
LeMarcus Aldridge was also snubbed for the All-Star team but is on the running for Most Improved Player in the league after his breakout season, even more remarkable since the Blazers have decimated his supporting cast of big men. LA has played more than 40 minutes in four of the last five Blazer games so they certainly haven't been resting him for the playoffs and those minutes seem to be taking their toll on his game. Gasol has not been used as heavily this season but has come alive in the last 10 games averaging 12.6 ppg on 58% from the floor and grabbing 8.4 rpg. Gasol will need to use his size advantage over Aldridge to wear him down and allow Z-Bo to operate more freely. Aldridge is the only legitimate inside scorer for Portland but prefers the 10 ft jumper to banging down low.
Advantage: Portland

Benches:Memphisvs Portland
There is one area the Grizzlies will have an advantage over Portland that will be hard to cover up. Portland's bench is dangerously thin with Brandon Roy struggling to regain his form after numerous knee injuries and Marcus Camby out with an injury. Rudy Fernandez nearly didn't return to Portland this season but has been a strong bench scorer for the Blazers this season. Patty Mills and Chris Johnson get token minutes but the Blazers bench is weak. Memphis' bench had their best game of the season scoring 61 points against the Hornets led by O J Mayo and Greivis Vasquez' career high 13 points. Haddadi and Arthur also played big in the game. Memphis can match Portland's small ball with more depth as Shane Battier, Mayo and Arthur all provide excellent production.
Advantage: Memphis
Other Commentary:
Portland Roundball Society– A member of the ESPN TrueHoop Network
Beyond the Arc
Grizzed by VanJulio
Straight Out of Vancouver
David Loves the Grizzlies
Grizzlife