Vince Carter will be a member of the Memphis Grizzlies this upcoming season. This isn't the Vinsanity of his early career, but he is still a proven contributor who can hit big shots when it matters. However, this signing isn't just about upgrading the small forward position with a bona fide perimeter threat.
Once upon a time, Memphis paid their core group a little too much. Pau Gasol, Mike Miller, and Shane Battier all received handsome contracts for the promise of continuing to improve upon the team's initial foray into the post-season. In the years that followed, the team continued to overpay its own free agents in order to keep them around.
Eventually, it required trading away all of those players, leading the organization back into a rebuilding phase that saw young talent eventually reach a point of requiring contract extensions once again. In the case of Rudy Gay, this meant a maximum contract that exceeded what any other team could have offered at the time. Yet, that also signaled to the league that Memphis was committed to building a winner.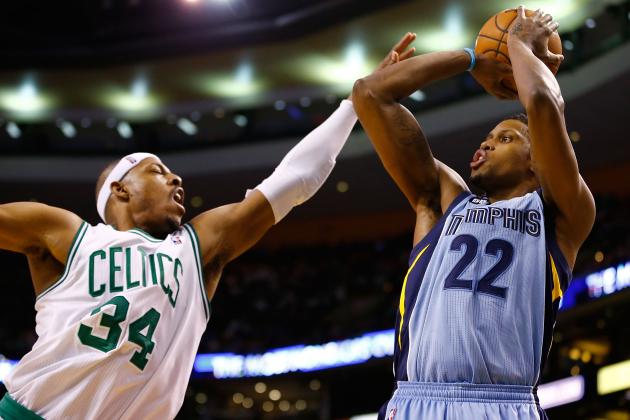 They followed that up with extensions to Mike Conley and Zach Randolph. Finally, Memphis had creating a winning culture that seemed sustainable.
Yet, there was one thing still missing. The Grizzlies had built their team through the draft and trades. Free agency continued to elude them as a method for acquiring talent. Sure, they struck gold occasionally with underrated, undervalued players like James Posey and Tony Allen, but by and large, they could not attract a known commodity to Memphis. Even Beno Udrih shunned them last off-season, signing with the Knicks for the minimum before winding up on Beale Street anyways.
Beno re-signed with the team this week, the first guy to truly pick Memphis over other suitors. Then, in the wake of Mike Miller announcing on Instagram and Twitter that the Grizzlies had "chosen to go in a different direction", news broke that Vince Carter was close to reaching a contract agreement to come to the Bluff City.
Carter is the first high-profile free agent to choose the Memphis Grizzlies. While bringing in a 37-year old swingman whose best days are clearly behind him might not seem like much to fans in established markets, it means something to those wearing Beale Street Blue. For years, the Grizzlies saw valuable role players they certainly could have used like Ray Allen and Joel Przybilla shun them for other options. The only major free agent to even consider them was Josh Smith, whose signed offer sheet was matched by the Atlanta Hawks so quickly that the ink was barely even dry.
Now, there is a level of legitimacy to the Grizzlies' organization that extends beyond being a perennial playoff team. Rather than merely keeping their own guys and trading for other contributors, they have finally reached a place where they are a potential destination for the kinds of free agents that are difference makers in the post-season.
They won't rest on these new laurels though. The next step is to become an organization that is capable of luring star-level players away from lesser teams. With the steps they have taken to this point under the direction of Chris Wallace and company, I feel confident that they will achieve that status sooner, rather than later.