With the draft quickly approaching, we here at 3 Shades of Blue figured it was time to start taking a closer look at the players that the Grizzlies might be interested in at their current draft position in the #25 spot. Now, through multiple conversations over the past few years with Grizzlies' VP Chris Wallace, we have a pretty good idea of what he's looking for when it comes to evaluating talent — especially late in the first round. The key word there is "Talent", because drafting for need is almost never a good idea in the NBA. This is definitely the case when dealing with a first-round pick that will receive a guaranteed contract.
So…Evan Fournier, huh?
I know, you don't know much about him. Join the club. He's the ever-elusive European prospect that most of us haven't had a chance to see on our television screens the way we do with the top collegiate players year in and year out. Because of that, evaluating players from overseas requires a certain level of reading between the statistical lines.
Fournier is a talented offensive player, although his jump shot is still somewhat suspect.  He's very effective when slashing to the basket or in transition. His decision-making has improved in his two years with the professional French team, Poitiers. He has a great knack for making plays and creating opportunities for himself and his teammates, as well. With his good size (6'7″, 205 lbs.) , solid frame, and above average athleticism, Fournier is certainly a candidate to blossom into a quality NBA player as he continues to mature. Oh, that's right…he's only 19 right now.
On defense, Fournier is capable, although his role as the primary scorer lends itself to him slacking off on the other end of the floor at times. He has the size and athletic ability to be a good defender, so it will really just be a matter of him applying himself consistently.
The biggest knock on Fournier is his suspect jump shot and the shot selection that goes with it. Too often, he settles for jumpers when he probably should either continue his drive to the hoop or dish off to a teammate. He'll need to both rein in that habit, while continuing to improve on his shooting at the same time. If there is one thing that has been proven time and again, it is that you can become a better shooter if you're willing to work on it…and your name isn't Ben Wallace.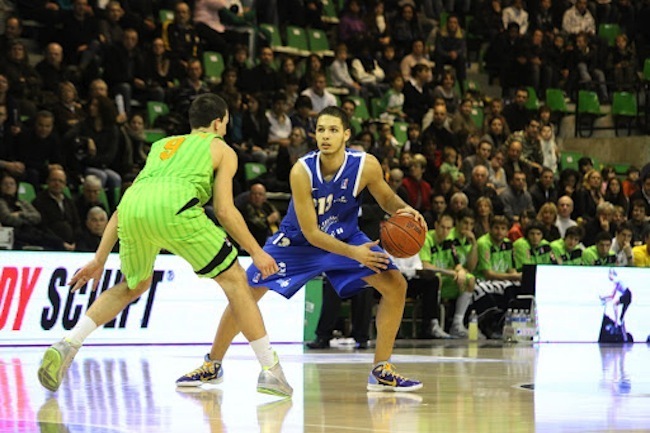 For the Grizzlies, Fournier is an attractive pick based on his high upside and killer instinct. Like Will Barton, he doesn't fill a need, but could make other players expendable so that they could be traded to fill needs. The fact that he might not come to America immediately isn't seen as a negative either, as it could help with some pressing salary cap issues. I'm leaning towards him being the front-runner if the Grizzlies stay at #25 tomorrow night.